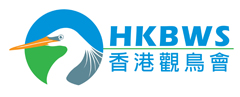 Subject: Chinese goshawk is still here, 6-6-2010 [Print This Page]

---
Author: fatchun Time: 6/06/2010 19:46 Subject: Chinese goshawk is still here, 6-6-2010

A chinese goshawk is still on Po Toi and it was flying around the pier, school and the lake.




Also, two yello bitterns were seen today, but in addition, a dead bittern(yellow bittern??) was also seen today.


---
Author: ajohn Time: 11/06/2010 13:24

The Chinese Goshawk seems to be very unusual, with plain grey underparts. I have never seen one like this before, I wonder if anyone else has?
Do you have any more photos of the bird?
---
Author: fatchun Time: 14/06/2010 00:46

Sorry for the poor quality of the photos, as they were taken by DC from a long distance.
I hope these two photos can help and hope the chinese goshawk will be okay

---
Author: Beetle Time: 14/06/2010 11:58

regarding john's post:
I have seen one with similar plumage in the last spring (or the one before), but i don't have photos on hand.




---