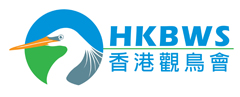 Subject: Question about Tern Warching [Print This Page]

---
Author: brendank Time: 16/07/2010 09:28 Subject: Question about Tern Warching

Recently I have seen a lot of photos of Terns-- Roseate, Black-napped, Bridled and Greater Crested Terns on HKBWS. As the fieldtrip this weekend was full, does anyone have any recommendation on which ferry routes or other cruises in HK on which I would have a reasonable chance of finding some of these species? Am I right to think probably the best options is the Po Toi ferry or are some other ferries better? Thanks.

Brendan Klick
---
Author: wgeoff Time: 16/07/2010 09:46

There are very few terns to be seen from the Po Toi Ferry this summer.

I think the best option is the ferry from Ma Liu Shui (near Shatin) to Tap Mun. Get off at Tap Mun and walk across the island to look over Kung Chau island.

Ferry timetable is given here

http://www.traway.com.hk/routes.html#tapmun
---
Author: wcaptain Time: 16/07/2010 15:17

I was told terns are very active around the fishing rafts at Tap Mun during late breeding season (that's now). The juveniles are easily to be photoed. Good luck.
---
Author: HFCheung Time: 16/07/2010 19:25

There is an on-going Tern survey project, which takes place mostly on weekdays. May be you can join the surveyor and take some good photo. The Tern Research Group also have weekend surveys. If you know them (Alan, me and others), you may contact them for information.

In general, breeding this year has been fine on several Tern Islands. For photography, riding a ferry would not offer much chances. You may want something more adventurous. Remember, HKBWS recommends not to land on the breeding islands when Terns are breeding.

HF Cheung
---
Author: hkwongkit Time: 19/07/2010 20:55

I'd be most interested to learn about the latest status on terns around north-eastern waters this year. Would our Tern Survey Team be kind enough to give us a brief on this?
Many Thanks!




---