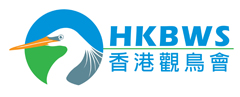 Subject: Blue Magpie 紅咀藍鵲 [Print This Page]

---
Author: cwchan Time: 17/09/2010 18:39 Subject: Blue Magpie 紅咀藍鵲

17.9.2010
Tsing Yi
Taken by new tool Lumix Lx-5, very fast & precise focus.


Digiscopic shot, 30X scope, Lumix Lx-5
in raw format, ISO100




[ Last edited by cwchan at 17/09/2010 19:43 ]
---
Author: dick Time: 18/09/2010 08:34

Hi CW,

Any special converter need for LX5?

Dick
---
Author: cwchan Time: 18/09/2010 08:45

Hi Dick,

A tailor make adapter ring is required for joining the Lx-5 and the DCA, otherwise, by using the original adapter ring, serious vignetting happens through out the zoom range.

With the calculated adapter ring, vignetting will only happens at the two extreme ends, say when coming around 24mm (5.1mm) and 90mm (19.2mm). Very sharp in overall.






[ Last edited by cwchan at 18/09/2010 08:54 ]
---
Author: lmike Time: 19/09/2010 12:50

For digiscoping, 24mm is too wide
So a DC start with 35mm is the best choice to a digiscoper
But the problem is a prefect match DC is not easy found in the market

Chan C-fu is really helpful ..................

---