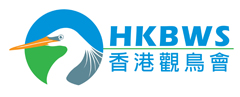 Subject: [Eagles] Imperial Eagle 白肩鵰 Eating 進食 [Print This Page]

---
Author: DanielCKChan Time: 25/01/2007 23:13 Subject: Imperial Eagle 白肩鵰 Eating 進食

Imperial Eagle
Mai Po 米埔
05/12/2006
EOS1DII, EF600IS, EF1.4II

---
Author: wcaptain Time: 26/01/2007 09:21

Hi Daniel,

Excellent photos of high reference value.

Is it a live Little Egret captured by this raptor? Or this raptor eating a dead bird?

Pls advise.

Captain
---
Author: sdavid Time: 26/01/2007 09:39

I must admit, I thought it looked like the eagle was carrying an avocet.

Now I can't workout what it is!
---
Author: DanielCKChan Time: 26/01/2007 10:29

Dear both, this is an avocet. I will show you another photo about the catching time later, though the photo quality is quite poor......
---
Author: wcaptain Time: 26/01/2007 13:44

The leg looks like a Little egret. anyway, many thanks.... Captain
---
Author: kmike Time: 26/01/2007 22:21

Imperial Eagles have been eating Avocets all winter, seems likely that this is one.

Cheers
Mike K




---