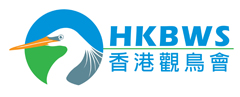 Subject: [Oversea] Spoon-billed Sandpiper's captive breeding programme started in the UK [Print This Page]

---
Author: Paux Time: 14/11/2011 20:51 Subject: Spoon-billed Sandpiper's captive breeding programme started in the UK

BBC Nature News:
http://www.bbc.co.uk/nature/15692417
---
Author: molive Time: 15/11/2011 04:00



Thank you for sharing this information with us.
---
Author: thinfor Time: 15/11/2011 06:26

some quoted from the link:

But the spoon-bill population is already critically low and continuing to decline; there are fewer than 100 breeding pairs left in the wild.

"As well as declining, the population is also ageing," explained Mr Jarrett, "because young birds are killed on their wintering grounds."



---
Author: HKBWS Vivian Time: 15/11/2011 10:29

The Hong Kong Bird Watching Society had been working closely with BirdLife International, Wild Bird Society of Shanghai and Fujian Bird Watching Society to promote conservation of Spoon-billed Sandpiper in its main stop-over sites in China. Please visit the following link for information of the recent work:
http://www.chinabirdnet.org/BBS/viewthread.php?tid=3682&extra=page%3D1
And more news of the recent status of Spoon-billed Sandpiper in China:
http://www.birdlife.org/community/2011/10/triple-figures-of-spoon-billed-sandpiper-in-china/

But for sure, more support and effort are needed for the conservation of this precious bird!!




---