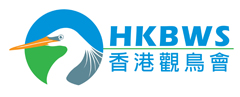 Subject: [Hong Kong] The Future of Habitats in Hong Kong [Print This Page]

---
Author: louislee Time: 16/01/2012 14:29 Subject: The Future of Habitats in Hong Kong

Last year, I got a chance to be a student in a course related to environmental policies in HK.

But only until recently, I have understood the serious impingement on various valuables habitats of not only birds, but also a very wide range of wildlife.

I always worry that the biodiversity will diminish very quickly under the tremendous development pressure in Hong Kong.



Can anyone provide some opinions on this topic ?

What can we, normal citizens do to resist the development pressure ?
---
Author: wcaptain Time: 17/01/2012 09:42

Your question is so wide. See whether this website can help

http://www.kfbg.org.hk/kfb/text1image1.xml?fid=165&sid=195
---
Author: kmike Time: 17/01/2012 14:22

Hi Louis

Glad to hear that you are interested in this issue. The picture is certainly not all bad and there have been some important steps for ward for conservation in the last 18 months.

These include:

The ban on trawling in HK waters
a new policy to protect the 77 Country Park enclaves (such as Tai Long Sai Wan and Sha Lo Tung)

There is a great deal that ordinary citizens can do.

HKBWS is well respected for our work in this field and now that we have Beetle Cheng on staff we are currently thinking about how to expand the scope of our conservation work, especially with members who are interested to be more involved.

If you want to learn more about protecting habitats, especially for birds I suggest you read the Conservation News sections of previous issues of the HKBWS bulletins to get a unique HKBWS perspective. You can also find a broader overview in the chapter on conservation in the KFBG book "The Ecology of the Birds of Hong Kong", which is available from the HKBWS office and should be in the university library.

Please PM me or if you are interested to learn more.

Cheers
Mike K
---
Author: handrew Time: 17/01/2012 17:06

There is also a new privately published book on Tai Long Wan, which I have reviewed here.

http://ajh57.wordpress.com/2012/01/17/passion-in-print/

An interesting conservation piece.
---
Author: HKBWS Chuan Time: 17/01/2012 19:29

HKBWS will keep updating issues (particular those related to birds but there are more than that) on the forum and various other means.
If you would like to help nature conservation, you may pay a few minutes a week to read new posts on the forum, make your own comments to the various government departments (as a member of the public), or even by just submitting bird watching reports.
---
Author: thinfor Time: 18/01/2012 01:36

Hi Andrew, so glad that you have also read this book who was written by one of my best hiking buddies.



I think he doesn't mind me to advertise his book here. If anyone would like to have it, please let me know by PM.




---