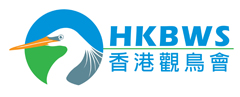 Subject: 觀鳥屋吸煙問題 [Print This Page]

---
Author: wilsonngcw Time: 25/01/2012 18:40 Subject: 觀鳥屋吸煙問題

各位會員朋友,

今日小弟身於1號觀鳥屋內最左手邊位置金屬網底下發現3-4個煙頭, 但未發現有任何可疑人士.
煙頭附近佈滿乾草雜草, 假如發生火警木造的觀鳥屋將毀於一炬.

大家作為鳥會會員, 多是米埔常客, 如發現有任何人於米埔保護區範圍內造出一些非法行為如吸煙, 敬請盡速報告.
在此祝願各位新年快樂, 身體健康

Wilson
---
Author: wcaptain Time: 26/01/2012 09:59

Agreed. No smoking should be allowed at Mai Po Nature Reserve (MPNR).

But is there any by-law of MPNR that prohibits smoking? Currently, it is legal to smoke at Country Parks. My concern is whether there is any statutory justification to ask people not smoking at MPNR.
---
Author: lkatherine Time: 26/01/2012 10:47

Smoking is prohibited in the whole MPNR, there is a signage at the entrance wooden gate.

Katherine




---