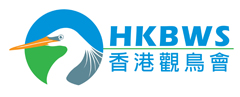 Subject: [China] Mudflat and Red Knot at Bohai Bay [Print This Page]

---
Author: WWF Mai Po Time: 28/06/2012 11:16 Subject: Mudflat and Red Knot at Bohai Bay

A good coverage of news on the shorebird (particularly Red Knot) at Bohai Bay, China on yesterday newspaer:

http://pub1.chinadaily.com.cn/cdpdf/cndy/download.shtml?c=56780

Katherine
---
Author: ajohn Time: 28/06/2012 17:30

To put some local context with this story, we know that Bohai Bay is a crucial stop-over site for many of our waterbirds. The team working on Red Knot in the area have have several resightings of Hong Kong-flagged Curlew Sandpipers in the last two years. There are also resightings of flagged Pied Avocet, Marsh Sandpiper, Grey Plover and Black-tailed Godwit, and recaptures of Common Redshank, Terek Sandpiper and Bluethroat. Ducks satellite-tracked from Hong Kong have also stopped off around Bohai Bay.

The alarming loss of coastal wetlands along the coast of China, especially around the Yellow Sea, is probably the greatest current threat to species using the East Asia-Australia Flyway, which includes Hong Kong. The loss of habitat around the Yellow Sea has already led to BirdLife listing species like Great Knot and Eastern Curlew as Vulnerable. With the continued loss of habitat, it is likely that more species will join them on the list of threatened species.




---