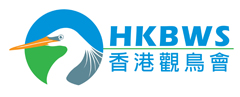 Subject: 徵求沙螺洞相片 Request for Photos in Sha Lo Tung [Print This Page]

---
Author: HKBWS Chuan Time: 3/08/2012 12:25 Subject: 徵求沙螺洞相片 Request for Photos in Sha Lo Tung

香港觀鳥會正與幾個環保團體正籌備保護沙螺洞運動,包括建立facebook專頁及在報章刊登廣告。本會現正徵募沙螺洞拍得的風景、動植物等相片,以作是次活動之用。
如有興趣借出相片,請電郵予本會自然保育主任 (cnokming @ hkbws .org.hk) (移除空格),請註明攝影者姓名及為相片作簡短描述,亦希望能夠提供物種名稱,減輕本會辨認相片的工作量,亦方便本會刊登時作出安排。

HKBWS is now organising a campaign to protect Sha Lo Tung with a number of other Green Groups, and the campaign would include a facebook page and to publish an advertisement on newspaper. HKBWS is now requesting photos of landscape, plants and animals taken in Sha Lo Tung for the campaign.
If you would like to provide photos, please e-mail to HKBWS Conservation Officer (cnokming @ hkbws .org .hk) (remove spaces) with name of the photographer and a short description, please help to provide identification of species to reduce our workload, and for our easy acknowledgment and arrangement of publication。
---
Author: HKBWS Chuan Time: 7/08/2012 16:33

謝謝多位熱心會員提供照片,現時我們已收到一定數量的風景照片,但較為缺乏動物照片,特別是蝴蝶、雀鳥、魚類等。
活動仍在籌備中,我們使用相片前會再與攝影者聯絡確認。
Thank you for providing us the photos and we have received a good number of landscape photos of Sha Lo Tung. However, we are still lacking photos of animals especially butterflies, birds, fishes etc.
The event is still in preparation. Before using the photos, we will contact photographers again for confirmation.




---