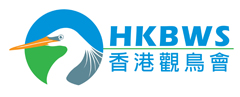 Subject: Alstrom's Warbler? Po Toi [Print This Page]

---
Author: wgeoff Time: 11/10/2012 16:25 Subject: Alstrom's Warbler? Po Toi

Well, here's my effort, from Po Toi on Tuesday 9th October





Not up to the expert's standard but identifiable, I hope. Alstrom's?

And not too dishevelled.

[ Last edited by wgeoff at 11/10/2012 16:26 ]
---
Author: subbuteo Time: 11/10/2012 18:27

First class port-side cabin?

Dylan
---
Author: lpaul Time: 12/10/2012 08:21

Looks good to me. can only be Alstrom's based on a combination of unmarked forecrown, dull underparts, darkish sides of breast, complete eyering, limited grey below crown stripes, extremely poor eyering and rather bulky looking bill.
---
Author: wgeoff Time: 12/10/2012 08:35

Thanks Paul.

It came by Cruise Ship, First Class cabin as noted by subbuteo.




---