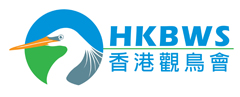 Subject: [China] 中國沿海水鳥同步調查獲得2012年福特環保先鋒獎 [Print This Page]

---
Author: HKBWS Vivian Time: 30/11/2012 15:53 Subject: 中國沿海水鳥同步調查獲得2012年福特環保先鋒獎

香港觀鳥會有份參與的中國沿海水鳥同步調查獲得 2012年福特汽車自然環境保護-先鋒獎 二等獎!! 


China Coastal Waterbrid Census (HKBWS also took part in it!!) was awarded the 1st runner-up of 2012 Ford Green Award!!

這是給一直堅持的沿海水鳥同步調查組成員的認同和鼓舞啊!
This is a great encouragement to the China Coastal Waterbird Census Team!!

消息來源: http://www.fordgreen.com.cn/cegc/currentProjects.aspx?award=40
---
Author: HFCheung Time: 1/12/2012 17:17

Congretulation! Yu Yat Tung has put in a lot of effort on setting up and coordinating the survey and also offer training sessions for surveyors. Thank you.
---
Author: HKBWS Tung Time: 1/12/2012 22:40

Ho-fai,

Thanks for your nice words. Many people including you too put a lot of efforts on this meaningful survey! This is a very good example of getting archivement from great team work!

Also congratulations to all waterbird surveyors in China!




---