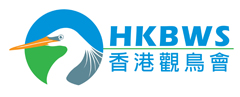 Subject: [China] 中国官方筵席禁鱼翅燕窝 [Print This Page]

---
Author: HKBWS Vivian Time: 10/12/2013 15:06 Subject: 中国官方筵席禁鱼翅燕窝

China Bans Wild Animals from Official Dinner Tables

中国当局颁发的新规定,禁止官员的工作餐中有鱼翅、燕窝以及野生保护动物肉,受到环保组织的广泛赞扬,认为这将为保护濒危物种开设先例。

这一新规定包括在中共中央办公厅、中国国务院办公厅近日印发并实施的《党政机关国内公务接待管理规定》中。

该《管理规定》还要求,党政机关国内公务的接待用餐不得使用私人会所和高消费餐饮场所。

这被看作是习近平政府打击贪腐和杜绝奢侈浪费的运动的一部分。

http://www.freeinews.com/chinese/122381-%E7%8E%AF%E4%BF%9D%E7%BB%84%E7%BB%87%E6%94%AF%E6%8C%81%E4%B8%AD%E5%9B%BD%E5%AE%98%E6%96%B9%E7%AD%B5%E5%B8%AD%E7%A6%81%E9%B1%BC%E7%BF%85%E7%87%95%E7%AA%9D.html

BEIJING, Dec. 8 (Xinhua) -- China's central authorities on Sunday published a regulation that explicitly ruled out dishes containing shark fins, bird nests and wild animal products in official reception dinners.
The document, jointly issued by the general offices of the Communist Party of China (CPC) Central Committee and the State Council, is to regulate the use of public funding on receptions by local authorities to receive visiting Party or governmental officials.

http://english.cntv.cn/20131208/103939.shtml

前進一大步!

---
Author: wksf Time: 11/12/2013 13:33



---
Author: Lionel_Wong Time: 22/12/2013 19:36

中國做好事了,太好了



---