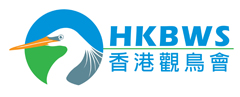 Subject: [Eagles] Bonelli's Eagle with radio transmitter? [Print This Page]

---
Author: wgeoff Time: 13/03/2015 07:04 Subject: Bonelli's Eagle with radio transmitter?

When collecting photographs for the 2014 HK Bird Report, Andy Li sent me two photographs of a Bonelli's Eagle taken at MPNR Pond 8 on 14th October 2014.




Close examination shows what appears to be a radio transmitter attached to the bird's back




If anyone knows any more about this bird or there are any other photographs, we would be interested to hear
---
Author: sdavid Time: 13/03/2015 09:26

Wow - whatever it is it looks interesting! I've posted a link to this thread on the Oriental Bird Club as well to see if anyone knows of any tracking studies being conducted for this species.
---
Author: wgeoff Time: 14/03/2015 21:48

Thanks Dave. I hope we can find more about this bird.




---