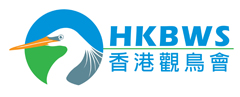 Subject: [Hong Kong] 有人係大埔墟鷺林內拍 photographers disturbing tai po market colony s [Print This Page]

---
Author: wcaptain Time: 25/04/2015 19:51 Subject: 有人係大埔墟鷺林內拍 photographers disturbing tai po market colony s

我們今天在大埔墟鷺林點算鳥巢時,嚇然發現有兩位攝影者在鷺林內近距離拍攝,最初好言相勸,要求離開,他們自己認為沒有滋擾繁殖中的鷺鳥,所以不肯離開。但實情有30多隻夜鷺因比不能回巢。最後唯有報警

估計明天會有更多拍攝者,希望大家切勿進入鷺林,因為鷺鳥會因人類滋擾而停止繁殖,BB會因此而餓死
---
Author: wcaptain Time: 25/04/2015 19:58

sorry to report that 2 photographers were seen to take photos inside the tai po market colony, causing 30 night herons unable to return their nests .

we asked them to leave but they insistedthey made no disturbance . eventually, we call ed the police .

it is expected that more photographers wi.l be thrte on sunday. so we suggested not entering the colony due to serious disturbance to nesting birds
---
Author: HKBWS Chuan Time: 12/05/2015 12:17

感謝Captain在這裡報告了這件事,我們也知會了漁農自然護理署〔漁護署〕。他們在巡查的時候,亦看見有人在鷺鳥林拍攝,但鷺鳥們似乎不受影響。漁護署已在現場設立警告牌,並在鷺鳥繁殖期加緊巡邏。

任何人若看見任何對鷺鳥林的騷擾〔例如:近距離的攝影活動〕,在安全的情況下可嘗試阻止;否則,請立即報警及向1823舉報。

請注意,騷擾鳥巢是違反了香港法例第170章《野生動物保護條例》。一經定罪,最高可被罰款港幣10萬元及監禁1年。


Thank you Captain for your report of the incident. We have also informed the Agriculture, Fisheries and Conservation Department (AFCD) about it. During their inspection, they also saw some photographers taking photos at the egretry but seems the nesting ardeids were not affected. AFCD has set up warning notices at the site and will step up their patrol during the breeding season.

If anyone observed any disturbances (e.g., photographing in short distances from nests) to egretries, intervention can be considered under safe conditions; if not, please immediately report it to the Police and 1823.

Please note, disturbing a nest is a violation of the Wild Animals and Protection Ordinance (Cap. 170). Any person who contravenes the regulations of the Ordinance shall be liable on conviction to a maximum fine of HK$100,000 and to imprisonment for 1 year.
---
Author: wcaptain Time: 26/05/2015 12:38

尋日 1500 h 左右有人又在鷺林範圍影相,1530離去

Photographers were seen at the tai po market colony again around 1500 h yesterday. They left at 1530h.
---
Author: HKBWS Chuan Time: 27/05/2015 17:53

Thanks Captain! I will keep following up the issue with AFCD and other relevant government departments. Please let me know if you have any further information/ideas/thoughts.

Chuan
---
Author: wcaptain Time: 30/05/2015 23:54

今日看到至少兩位攝影者出現在大埔墟鷺林,其中一人進入鷺林拍照。
另星期五下午則有另一拍攝者。

其實拍攝者一個多月來的活動已嚴重滋擾白鷺繁殖。比較四月及五月的鳥巢分佈,拍攝者逗留的地方附近已没有鳥巢。牠們已搬到對面馬路繁殖
---
Author: wcaptain Time: 30/05/2015 23:59

At least two photographers were seen at the tau po colony this morning. One even went side.

While one photographer was seen on fri pm.

The activities of these photographers have caused serious disturbance to nesting birds. By comparing the locations of nests in apr with may, those nests near the disturbed areas have been abandoned. They move to a tree off the road




---