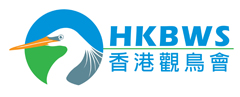 Subject: [Hong Kong] 本會譴責干擾野鳥的行為 The Society condemns all bird disturbances [Print This Page]

---
Author: HKBWS Chuan Time: 12/05/2015 13:16 Subject: 本會譴責干擾野鳥的行為 The Society condemns all bird disturbances

-------------------------------------------------------------------
本會譴責所有干擾野生雀鳥、鳥巢或蛋的行為
The Society condemns all disturbances to wild birds, nests and eggs

最近,我們收到舉報指有攝影人士干擾野生雀鳥及鳥巢,另外亦有雛鳥從巢裡被偷走的事件。本會對以上事件感到非常遺憾,並譴責這些罔顧雀鳥生命的自私行為。本會呼籲所有市民在觀鳥及拍攝時應把雀鳥的福祉放在首位。

根據香港法例第170章《野生動物保護條例》,任何人不得干擾任何野生雀鳥、鳥巢或蛋。一經定罪,最高可被罰款港幣10萬元及監禁1年。

本會呼籲各位市民在繁殖季節期間切勿接近或滋擾任何鳥巢和幼鳥,更不要公開其位置。如目睹以上不法行為,在安全的情況下可嘗試阻止;否則,請立即報警及向1823舉報,亦可同時通知本會。

Recently, we received a report regarding disturbances to wild birds and nests caused by photographers, and another report of some chicks being stolen from nests in the wild. The Society would like to take this opportunity to express our concerns for these incidents and to condemn these harmful and selfish behaviours. The Society calls for the public to put the welfare of the birds first during bird watching and photographing activities.

Under Hong Kong Legislation Chapter 170 Wild Animals and Protection Ordinance, any person shall not disturb any wild birds, nests or eggs. Contravention of the above shall be liable on conviction to a maximum fine of HK$100,000 and to imprisonment for 1 year.

The Society urges the public not to approach or disturb any nests and chicks during the breeding season, and not to disclose the location of nests. If you see any of the above unlawful activities, you can consider to intervene under safe conditions; if not, please immediately report to the Police and 1823, and can inform the Society as well.




---