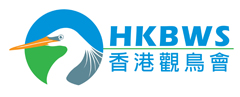 Subject: [Herons] Purple Heron 草鷺 (record) [Print This Page]

---
Author: derekhon2 Time: 25/06/2015 16:38 Subject: Purple Heron 草鷺 (record)

Mai Po
23/6/2015

Immature or Adult?
or cannot tell?
thx!


---
Author: ajohn Time: 25/06/2015 17:28

It looks like a first-summer bird (i.e. hatched during 2014). An adult would be brighter reddish, with stronger markings on the head/neck and a greyer back.




---