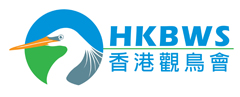 Subject: [Frigatebirds] 白斑軍艦鳥 Lesser Frigatebird In Action ! [Print This Page]

---
Author: nlinyau Time: 27/07/2015 05:12 Subject: 白斑軍艦鳥 Lesser Frigatebird In Action !

2015.07.26 Sai Kung 西貢




#1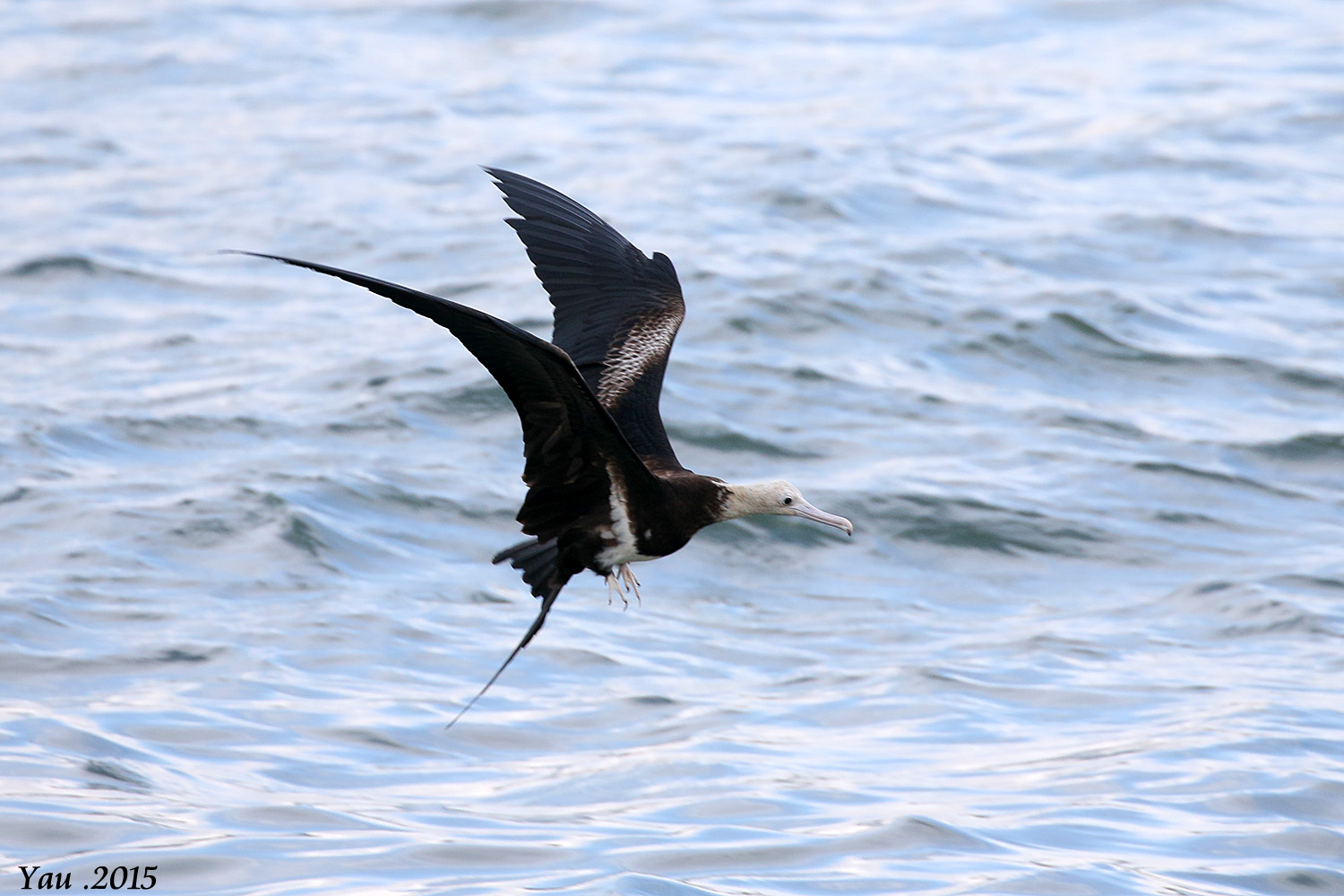 #2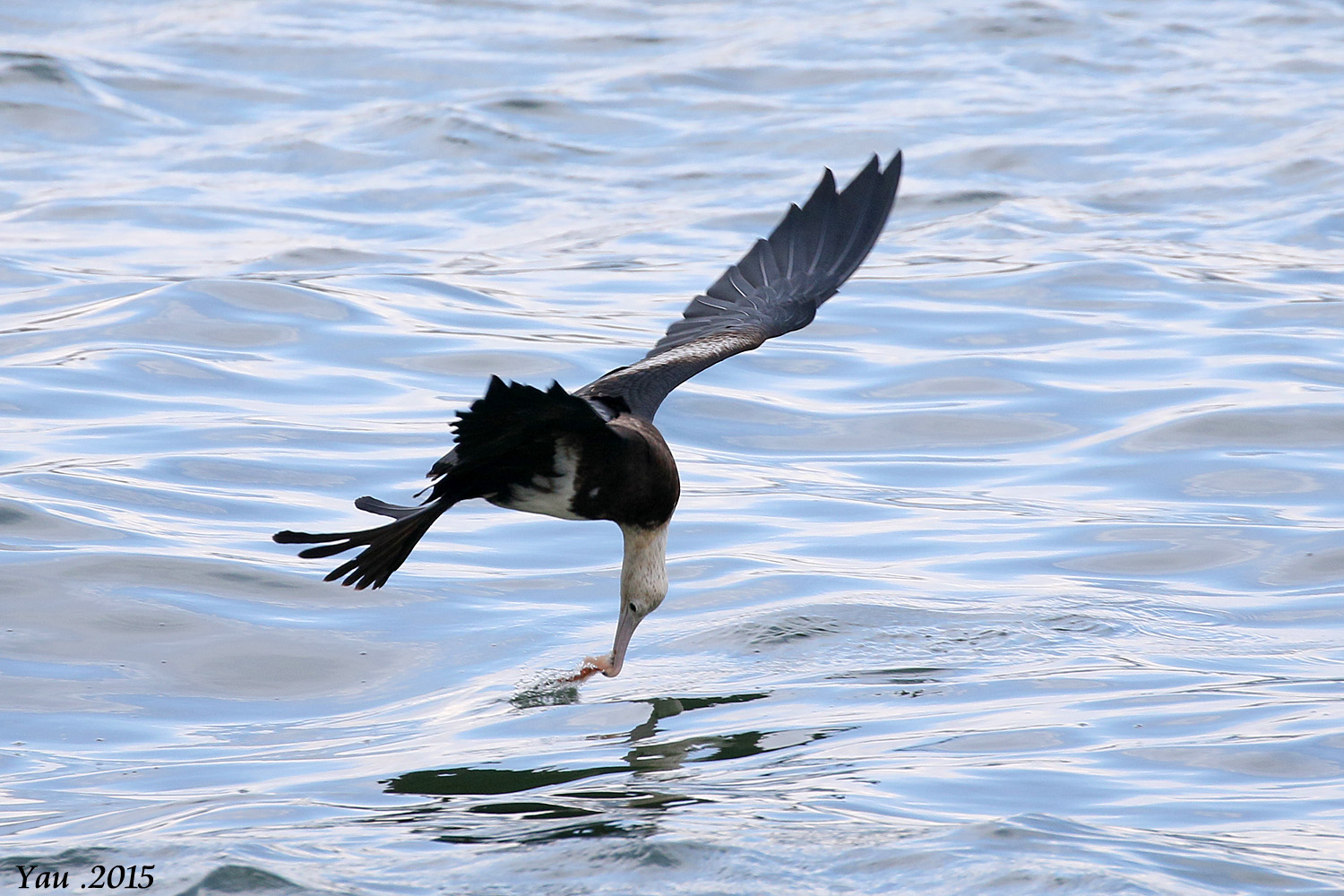 #3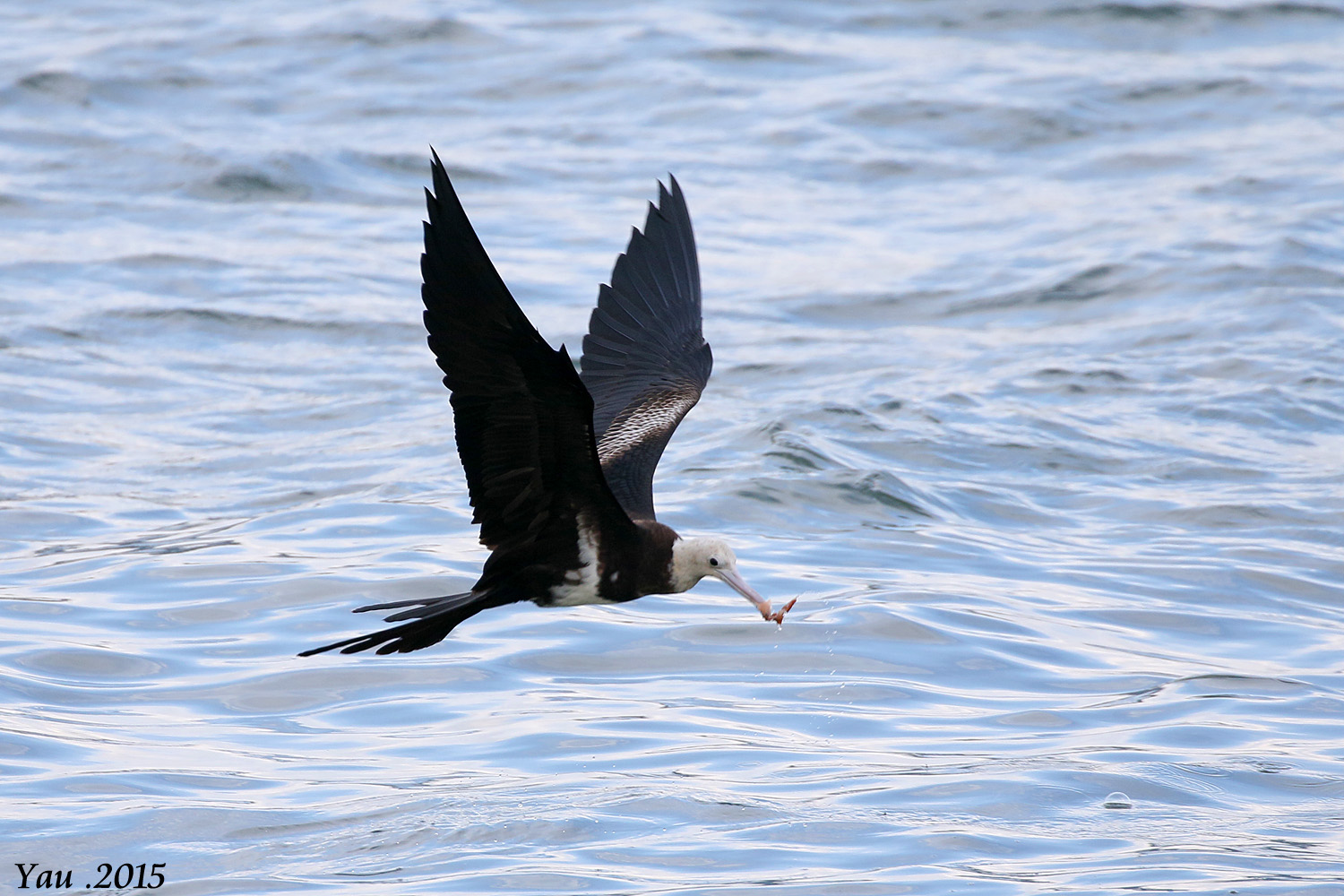 #4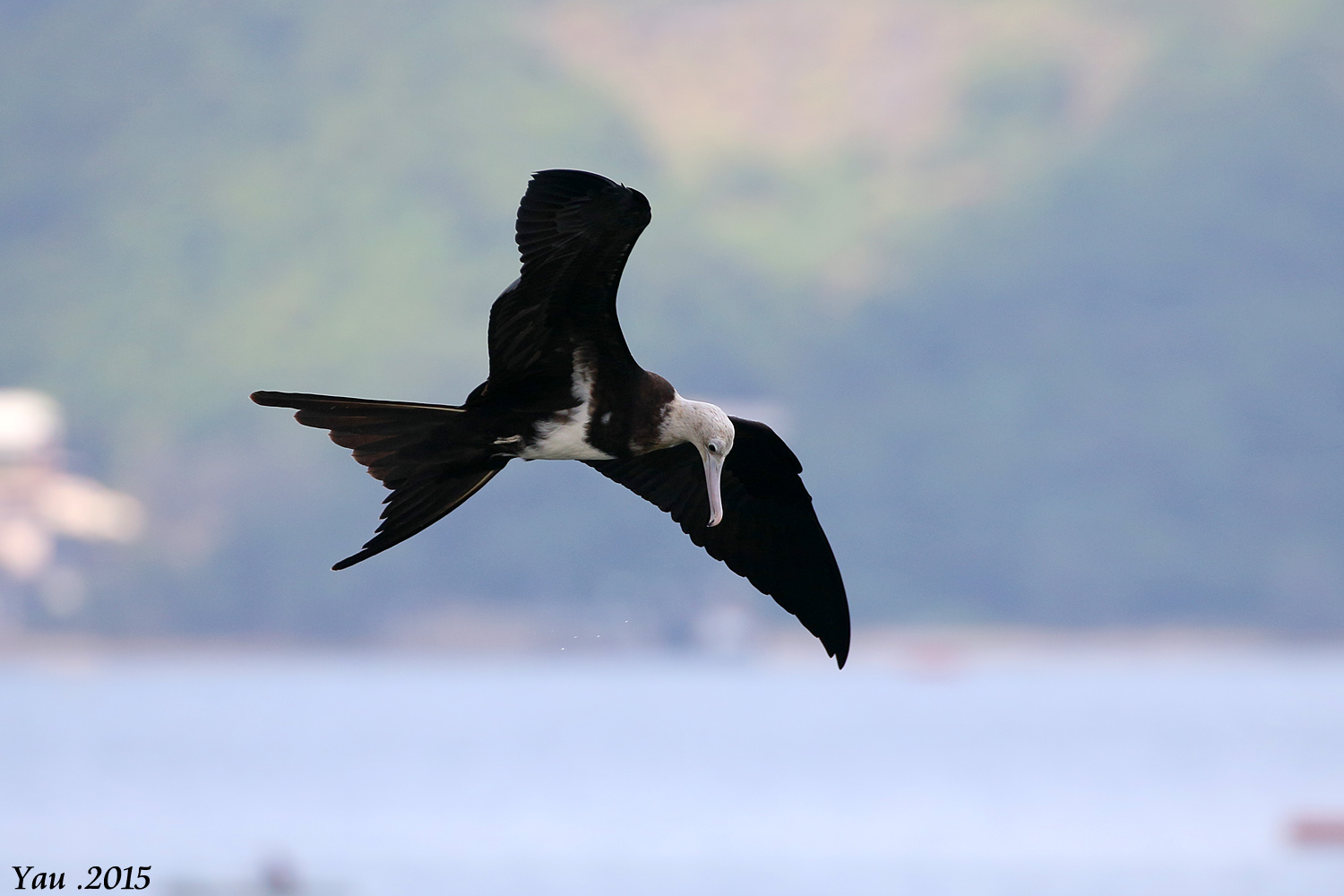 #5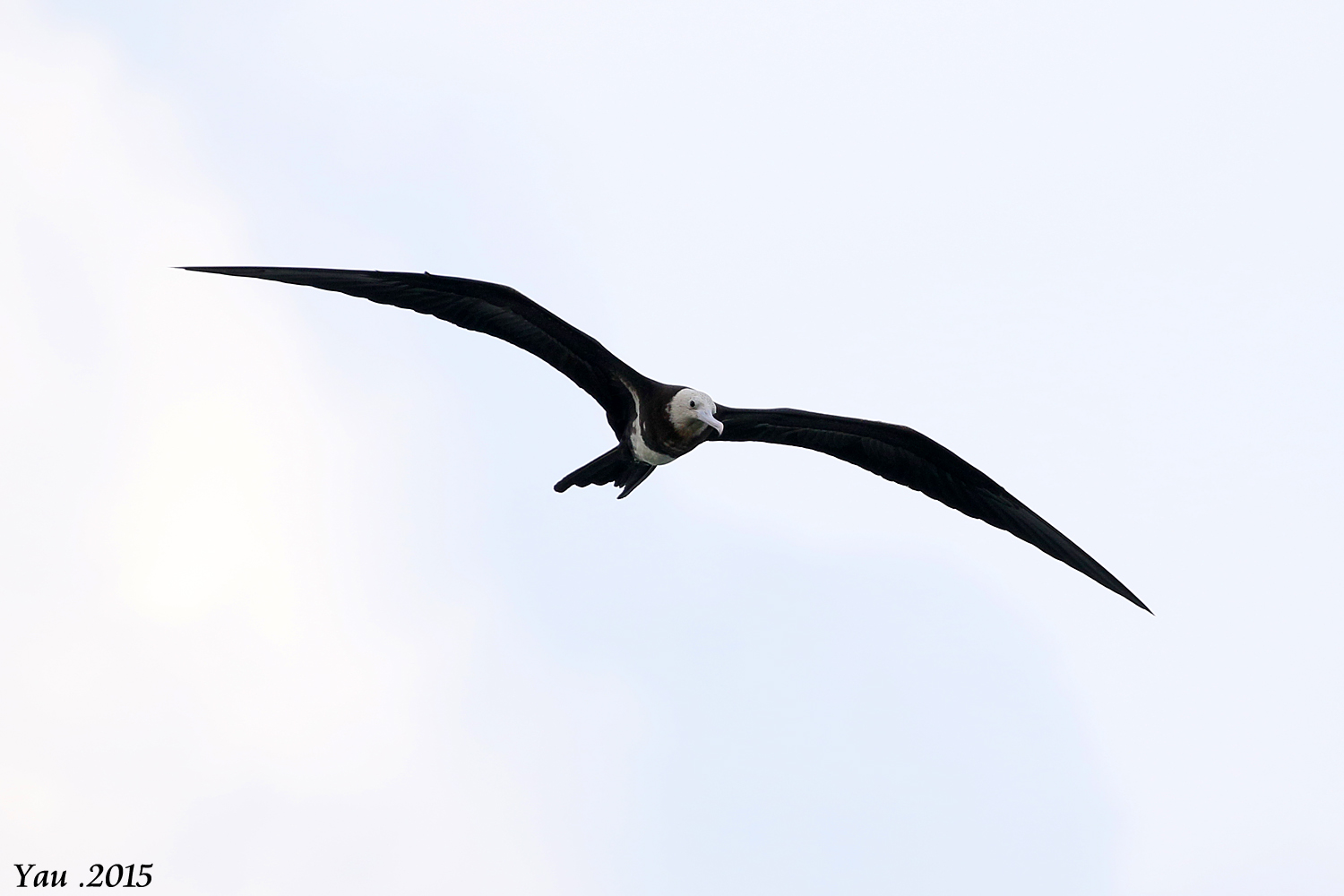 #6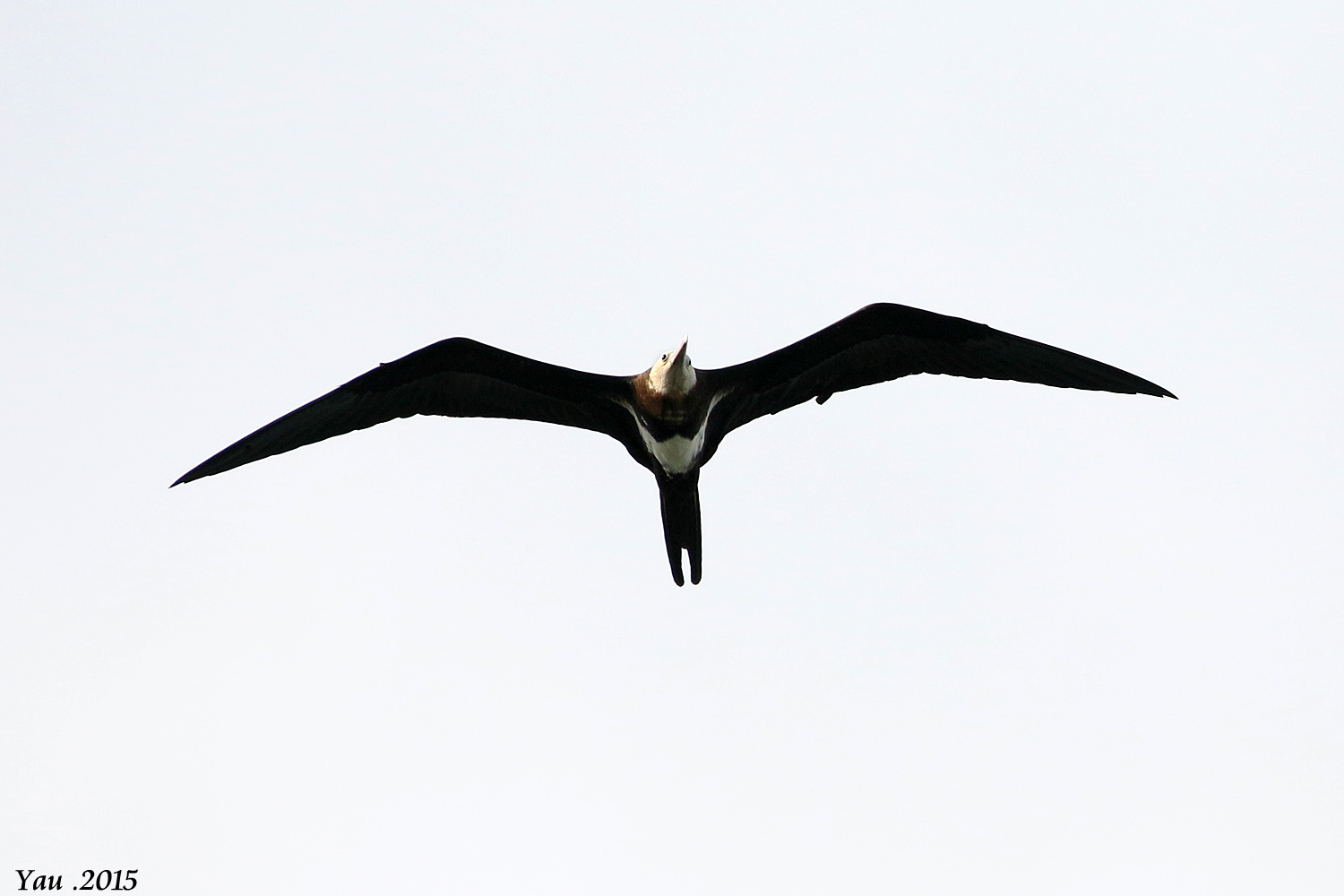 ---
Author: lexusjohn Time: 27/07/2015 10:15

Good find and great shots !!!






---
Author: John Holmes Time: 27/07/2015 17:57

Spectacular !
---
Author: lrichard Time: 27/07/2015 23:30

Yes, wonderful photographs!

I'm wondering if this is a Christmas Island Frigatebird, rather than a Lesser Frigatebird.

Whereas Lesser is similar in overall length to a Black Kite, Christmas Island should appear bigger.

Based on its white head, it's a juvenile. Features mentioned by James (2004) for juvenile Christmas Island Frigatebird are:

* Axillary spurs (the white line extending from the breast across part of the underwing) long on Christmas Island and Lesser, short or absent on Greater - long
* Axillary spurs parallel-sided, angled slightly forwards - not especially parallel-sided on this bird, but definitely angled forward rather than back or positioned centrally
* Axillary spurs originate behind line of breast band - not sure
* White belly patch hexagonal (not triangular as on Lesser) - yes probably
* Alar bars (on upperwing) very prominent whitish - yes definitely
* Bill very long (cf shorter on Lesser Frigatebird) - hard to judge

Davis J. James "identification of Christmas Island, Great and Lesser Frigatebirds" BirdingASIA 1: 22-38; 2004.
---
Author: nlinyau Time: 27/07/2015 23:44

The size is similar to Black Kite by my eyes .
---
Author: ((華仔)) Time: 27/07/2015 23:50

真係好正, 恭喜晒~.<
---
Author: edyip1999 Time: 30/07/2015 14:39




stunning!!
---
Author: irsychan Time: 30/07/2015 15:47

正! 好正!



---
Author: Dawnleaf Time: 3/08/2015 20:48 Subject: The Lesser Frigatebird

I clicked this photo on last Monday (27/07/2015) in Sai Kung Pier. The Lesser Frigatebird was flying together with the Black Kites over Yeung Chau. Though far away, hope it can help comparing the sizes.



Image Attachment: 10407318_896897423731856_7359999386033201586_n.jpg (3/08/2015 20:48, 17.22 KB) / Download count 170
http://www.hkbws.org.hk/BBS/attachment.php?aid=22557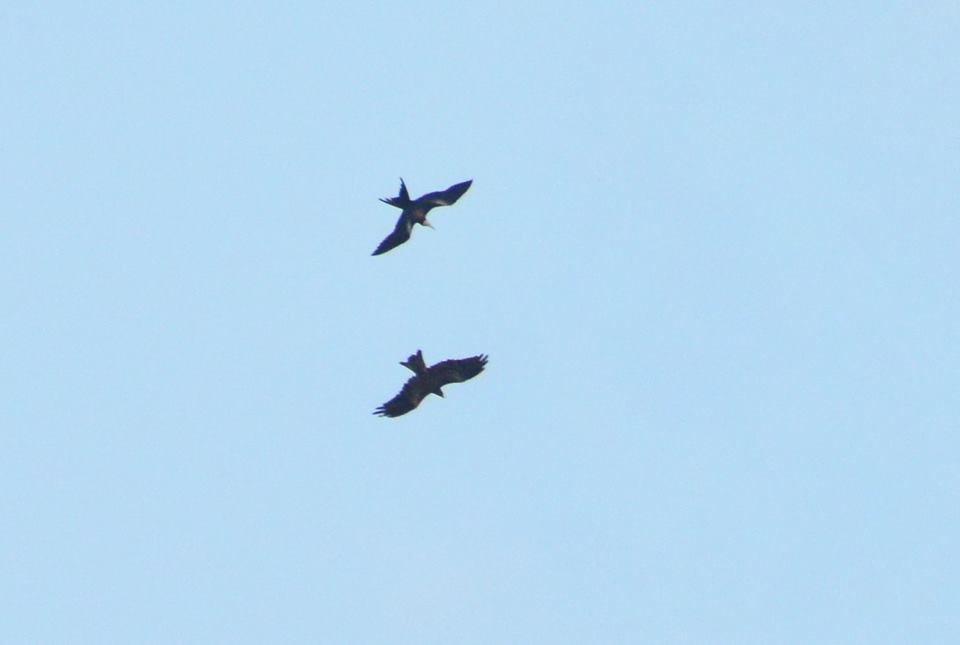 ---
Author: lrichard Time: 4/08/2015 00:36

Yes I agree - too small for Christmas Island, can only be Lesser Frigatebird.
---
Author: Justin Time: 5/08/2015 18:26

Wonderful shots!


I wonder when the frigatebird will appear... In the morning, afternoon or evening?
The background of photos at Sai Kung pier seem quite bright!?

---
Author: nlinyau Time: 6/08/2015 18:24

I took these photos at late afternoon around 4:00-4:30pm

[ Last edited by nlinyau at 6/08/2015 18:25 ]
---
Author: Justin Time: 8/08/2015 23:20

Thanks, nlinyau.
---
Author: pitarhk Time: 9/08/2015 23:15

2015/08/09 Sai Kung, again!


Image Attachment: CKW_6925.jpg (9/08/2015 23:15, 63.13 KB) / Download count 178
http://www.hkbws.org.hk/BBS/attachment.php?aid=22607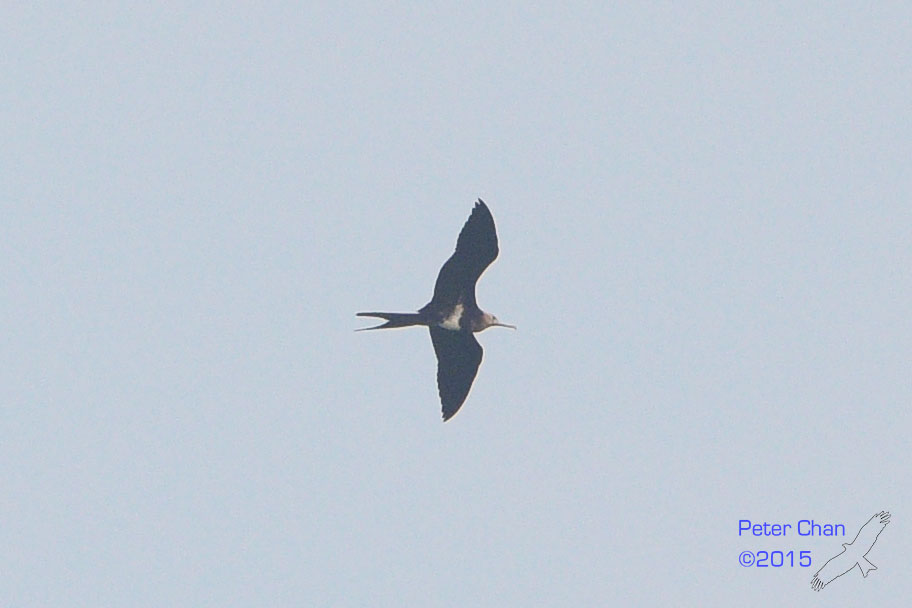 ---
Author: leo2012 Time: 11/08/2015 01:22

Sai Kung 西貢
09-08-2015


---
Author: ray Time: 22/08/2015 16:59

Lesser Frigatebird in flight!

21/8/2015
Sai Kung Pier
Around 1530 to 1730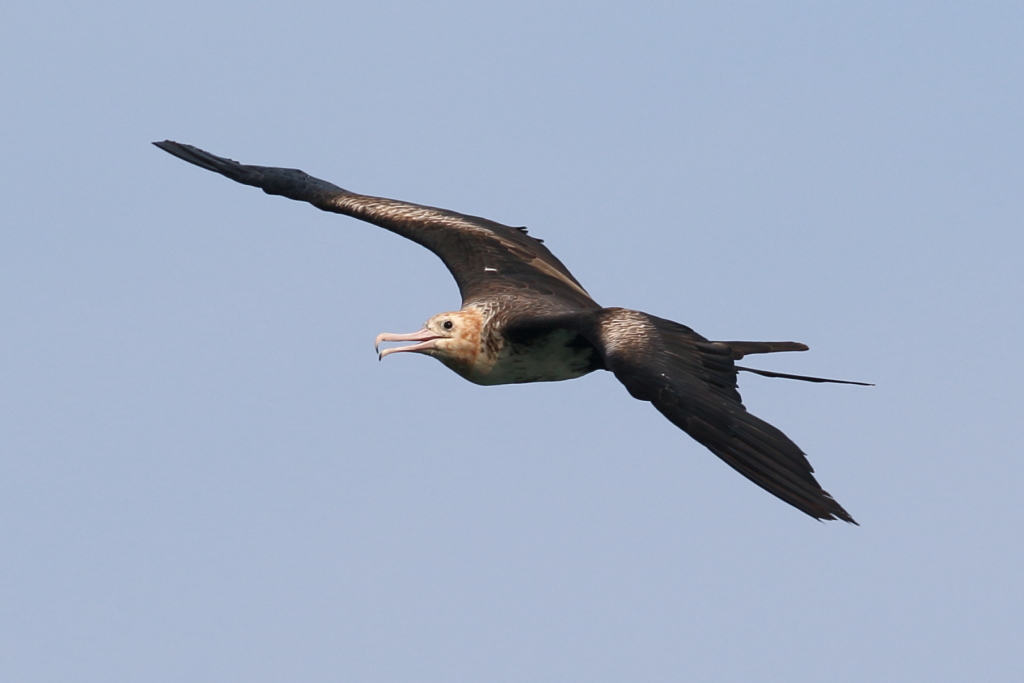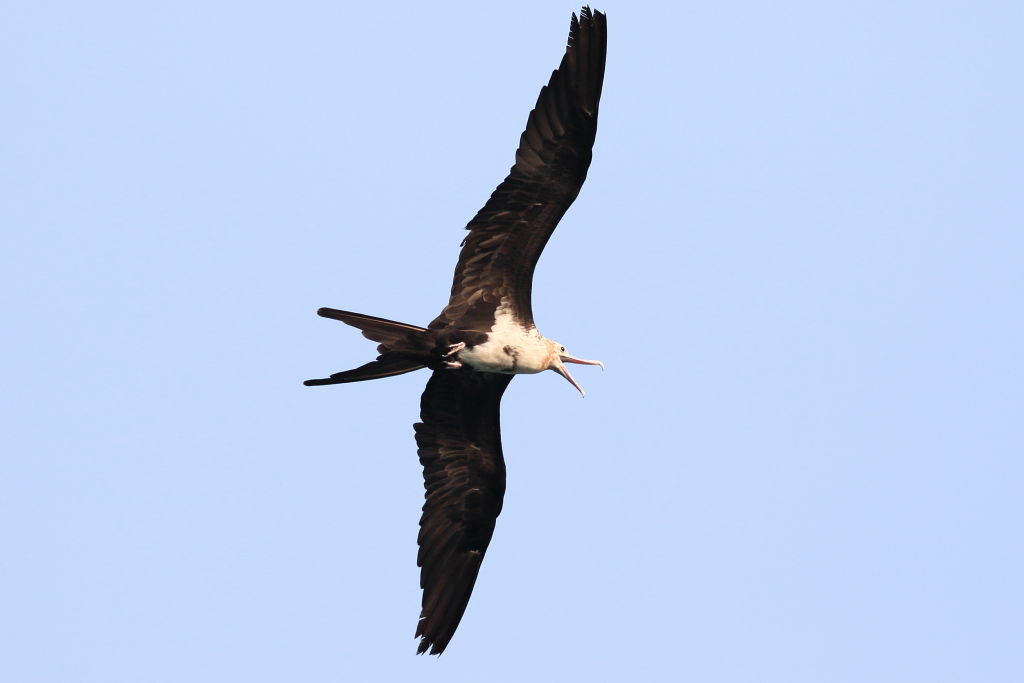 Image Attachment: Wah fgb 01.JPG (22/08/2015 16:59, 188.28 KB) / Download count 198
http://www.hkbws.org.hk/BBS/attachment.php?aid=22692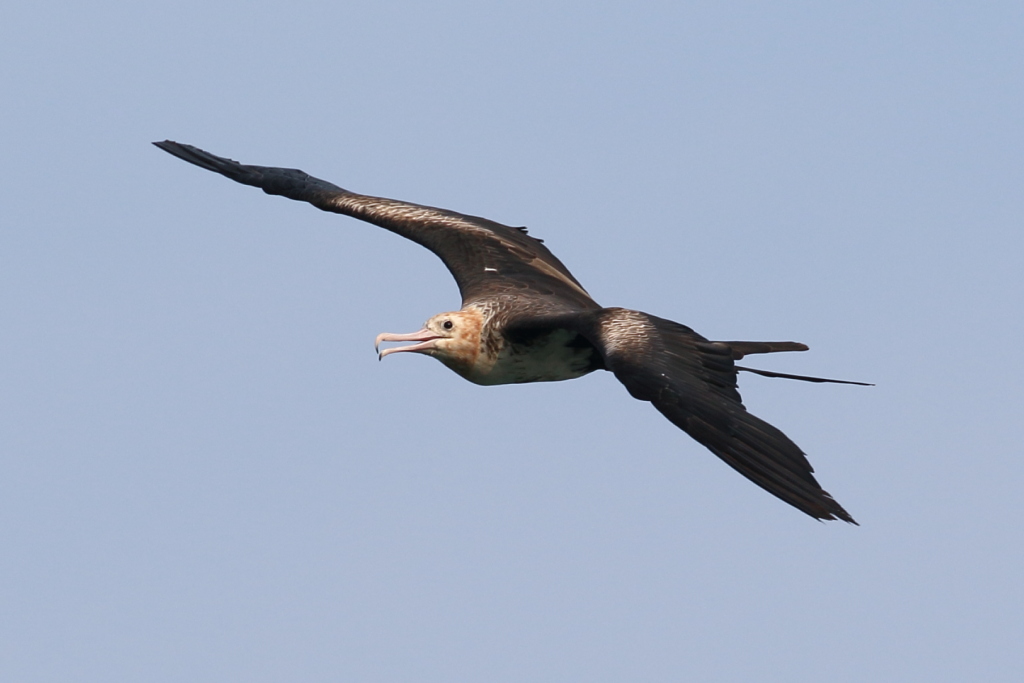 Image Attachment: Wah fgb 02.JPG (22/08/2015 16:59, 167.98 KB) / Download count 173
http://www.hkbws.org.hk/BBS/attachment.php?aid=22693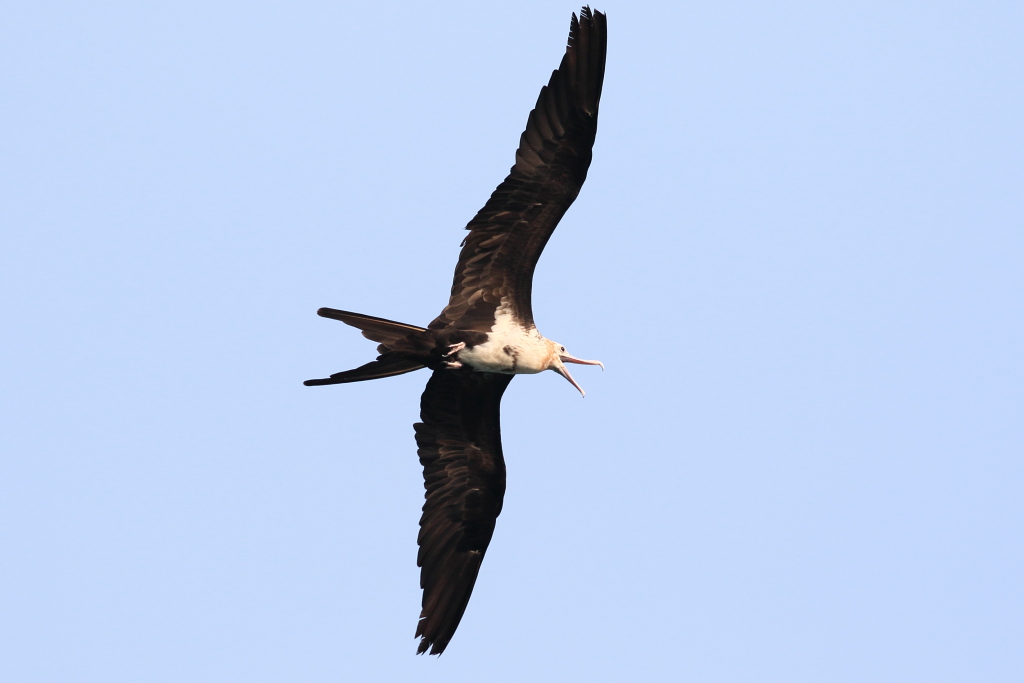 ---
Author: edyip1999 Time: 24/08/2015 17:15

Taken at Sai Kung Pier at 1645, Aug 24



Image Attachment: image.jpg (24/08/2015 17:15, 39.92 KB) / Download count 166
http://www.hkbws.org.hk/BBS/attachment.php?aid=22702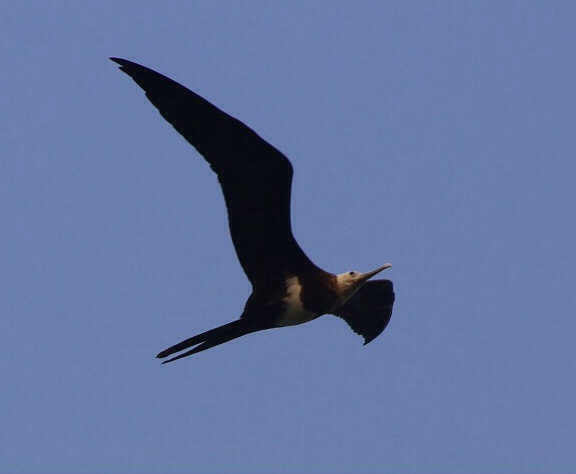 Image Attachment: image.jpg (24/08/2015 17:15, 93.86 KB) / Download count 159
http://www.hkbws.org.hk/BBS/attachment.php?aid=22703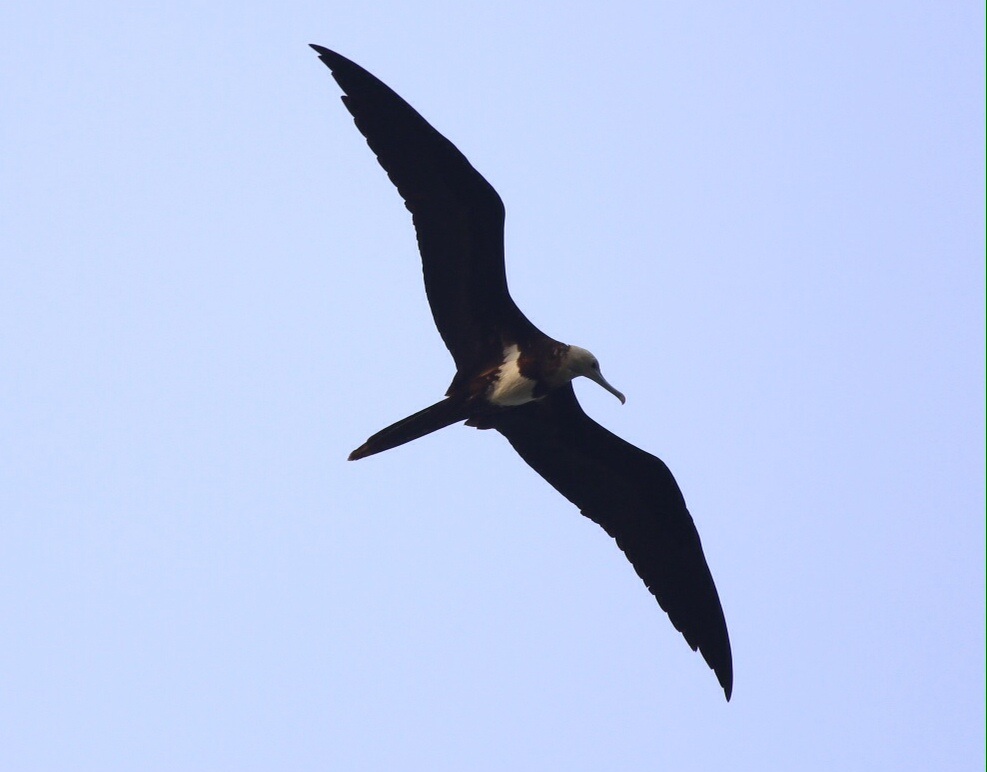 ---