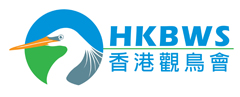 Subject: [Hong Kong] What has happened to the egretry at A Chau? 丫洲的鷺林怎麼了? [Print This Page]

---
Author: BWA Time: 12/05/2007 17:03 Subject: What has happened to the egretry at A Chau? 丫洲的鷺林怎麼了?

7/5/05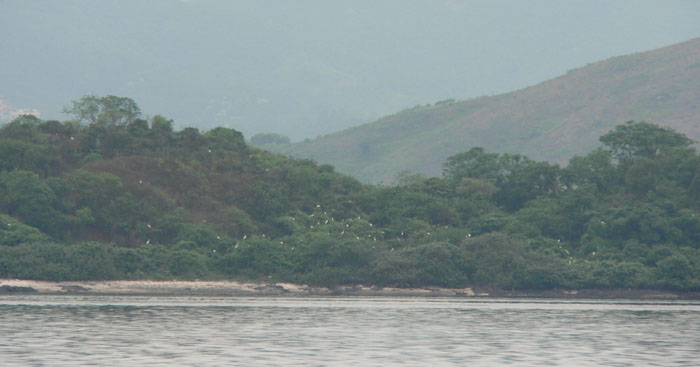 5/5/06




12/5/07




Bird Counts 鷺鳥數目

8/5/04  35
7/5/05  94
5/5/06  0
12/5/07  0
---
Author: tbob Time: 12/05/2007 19:14

It would be good if the society could do a full investigation as to why there has been a decline; could it be anything to do with the Mikania problem?

Bob
---
Author: ajohn Time: 14/05/2007 12:52

There seems to be very few egrets breeding in HK this year, potentially a cause for some concern!
Of the sites I see regularly, Mai Po village egretry has no birds, numbers at Tung Shing Lei are very low and Mai Po Car Park also seems to have fewer birds than usual.

It is still early in the season for Chinese Pond Heron and Cattle Egret, but Little Egret should by now be at peak numbers.

I wonder if this is the result of low rainfall this spring? Hopefully it is just a temporary effect and numbers will recover later in the year.
---
Author: wcaptain Time: 14/05/2007 14:12

They move to another island in Tolo Harbour to breed.

Agree with John that nesting egrets and herons have a poor yr. I expect there will be around 700 nests this yr which is just about 2/3 of previous yrs.

We have a hot winter and drier April and May. Weather is easy to be blamed but a study of local egrets and herons suggests weather is insignificant in determining the abundance of nests. So, it may relate to more parameters ... abundance of fish? air pollution? sea temperature? sea current?

Captain
---
Author: BWA Time: 14/05/2007 17:49

It appears that the environment at NE waters is deteriorating.

In 2005, the tern breeding colony at the entrance to Tolo Channel was abandoned by the end of June, presumably due to heavy rain.

In 2006, no tern came to breed there.

This year, no tern was reported / found up to last Saturday.

People close to fishermen in the area said the fish population has declined.
---
Author: tmichael Time: 14/05/2007 19:55

Could the story on the front page of today's SCMP - and hopefully also well-covered in the Chinese press - concerning an alarming rise in marine pollution in our region, be related?

Mike Turnbull
---
Author: wcaptain Time: 15/05/2007 09:32

Hi Alan and Mike,

As egrets still breed in Tolo Harbour, so I doubt whether marine pollution is the explanation of the change of breeding pattern of terns and egrets.

In fact, the water quality of Tolo Harbour is improving (because they pump the semi-treated sewage to Victoria Harbour). You could see the 1986-2005 report at

http://www.epd.gov.hk/epd/misc/marine_quality/1986-2005/index.html

I guess it may relate to weather, human disturbance and fish availability. As terns are migratory, so some disasters happened along the migratory route may affect the breeding of terns in HK.

Captain
---
Author: ajohn Time: 15/05/2007 17:02

I think weather is probably the best explanation for the sudden, dramatic change in egret numbers this year, especially since it seems to be affecting egrets throughout the territory (which wouldn't be the case for land use changes or disturbance). According to the Observatory website, we have so far received just 47% of the normal rainfall for this time of year.

I seem to remember reading somewhere that the timing and success of egret breeding (especially for Cattle Egret) was related to the onset of summer rain, so it may be that egrets will breed later than usual this year (when/if the rains finally arrive!)

For terns, I think the low numbers in the last 2 years may be related to heavy rain early in the breeding season, possibly causing lower survival of chicks. Although any suggestion of sustained decline should be taken seriously.
---
Author: ajohn Time: 7/01/2008 17:49

It appears that the roosting birds have also abandoned A Chau as a site - I was there yesterday evening and saw 5 Grey Herons but no cormorants or egrets.

Has anybody else noticed this, and does anyone know where the birds have gone?
---
Author: gary Time: 7/01/2008 22:34

Last year, in non-breeding season, The egrets night roost at the mangrove somewhere around A Chau and return to A Chau when breeding. Their night roosting location is very dynamic, would be interesting to study the underlaying reason.

Gary




---