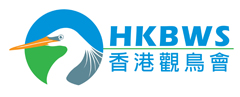 Subject: 米埔基建設施地質勘探 Mai Po infrastructure project - GI survey [Print This Page]

---
Author: WWF Mai Po Time: 17/05/2017 15:10 Subject: 米埔基建設施地質勘探 Mai Po infrastructure project - GI survey

為配合未來數年米埔基建設施提昇項目,2017年5月16日至6月26日將有承辦商在米埔數個地點進行地質勘探(如下圖示)。
勘探時間為星期一至星期六08:30-18:00。若為閣下構成任何不便,本會謹此致歉。如欲查詢進一步資料,請聯絡米埔辦公室:2471-6212。

In preparation of the Mai Po infrastructure upgrade project in the coming few years, contractors will carry out geographical investigation survey at several locations (see map below) from 16 May to 26 June 2017.
Working hours for the survey will be Monday to Saturday 08:30-18:00. We apologize for any inconvenience or disruption this may cause. If you require any further information please telephone the WWF Mai Po Office on 2471- 6212.

---