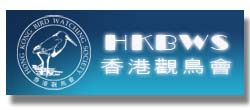 Subject: [Outing] 2017年9-12月戶外觀鳥活動時間表 Sep-Dec 2017 Outing Timetable [Print This Page]

---
Author: HKBWS Bonnie Time: 10/07/2017 12:04 Subject: 2017年9-12月戶外觀鳥活動時間表 Sep-Dec 2017 Outing Timetable



2017年 9-12月戶外觀鳥活動時間表




Sep to Dec 2017 Outing Timetable




觀鳥活動的惡劣天氣安排 Outing Bad Weather Arrangement (V.19/5/2017)
http://www.hkbws.org.hk/BBS/viewthread.php?tid=26462


下載報名表格 Registration Forms:


17年9-12月戶外觀鳥活動_hkbws_outing_Sep-dec17.pdf (622.69 KB)

17年9-12月戶外觀鳥活動_hkbws_outing_Sep-dec17.doc (204.5 KB)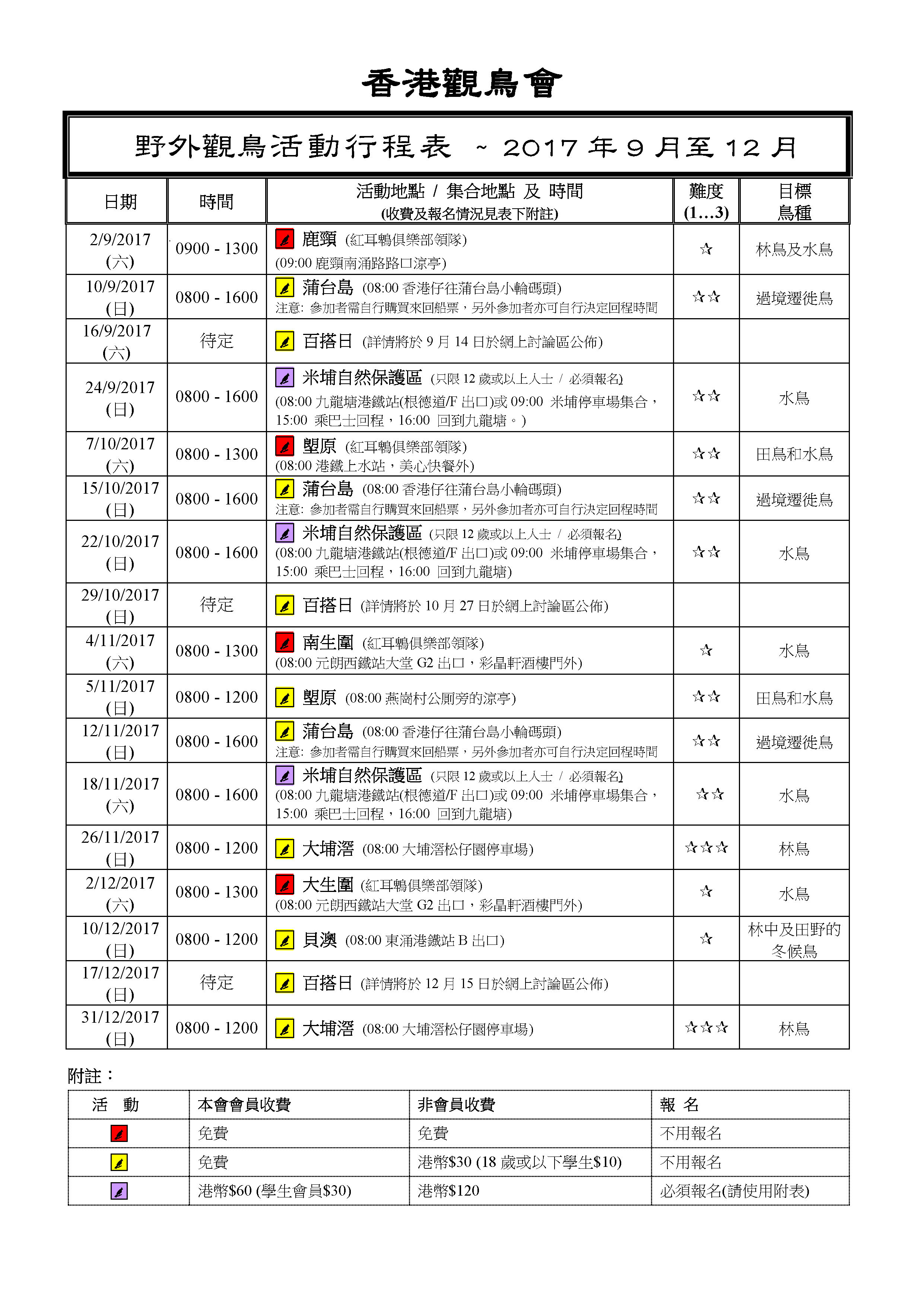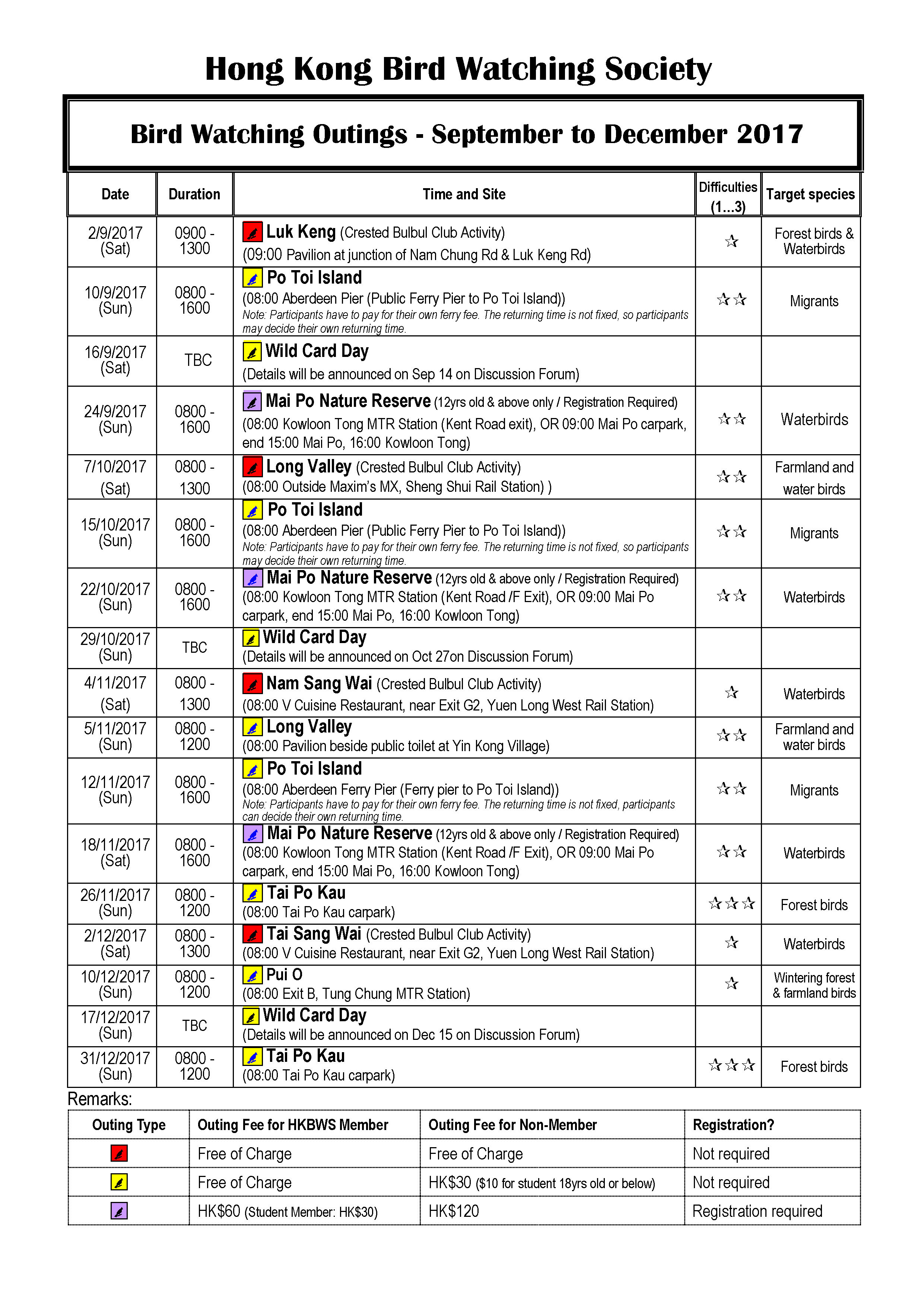 免責聲明
因參與由香港觀鳥會 (下稱"本會") 主辦的一般活動、戶外觀鳥活動或訓練課程 (下稱"活動") 所出現的個人或財產的損失、受傷、死亡或損壞,無論是在活動過程中發生或活動完結後出現,本會不會承擔任何財政或其他方面的責任或義務。所有參與上述活動的參加者,必須確保自己的身體狀況能夠適應活動的要求,如有疑問,應該在參與活動前諮詢合資格的醫務人員,本會建議參加者應自行購買相關保險以保障自己。報名參與上述活動的人士即表示同意即使在活動過程中或活動完結後出現的損失、受傷、死亡或損壞,本會的執行委員會委員、其他委員會委員、職員、僱員、義工、中介機構或人員及分判商均不會承擔任何責任。

Disclaimer
The Hong Kong Bird WatchingSociety ("the HKBWS") assumes noresponsibility, liability or obligations, whether financial or otherwise, forlosses, injuries, death, damages, whether to the person or property, arising oroccurring in the course or as a result from the activities, outings or trainingcourses ("the Activities") organized bythe HKBWS. Persons who participate in the Activitiesmust ensure that they are medically fit to do so. If in doubt, they shouldconsult qualified medical practitioners before participating. Participants arerecommended to purchase relevant insurance for their own protection. By participating in the Activities, theparticipants impliedly agree that they will not hold the HKBWS,its Executive Committee members, other committee members, its officers,employees, volunteers, agents or subcontractors responsible or liable for anylosses, injuries, death damages arising or occurring in the course or as aresult from the Activities.



Attachment: 17年9-12月戶外觀鳥活動_hkbws_outing_Sep-dec17.pdf (27/11/2017 18:22, 622.69 KB) / Download count 125
http://www.hkbws.org.hk/BBS/attachment.php?aid=32003



Attachment: 17年9-12月戶外觀鳥活動_hkbws_outing_Sep-dec17.doc (27/11/2017 18:22, 204.5 KB) / Download count 101
http://www.hkbws.org.hk/BBS/attachment.php?aid=32004



Image Attachment: 17年9-12月戶外觀鳥活動_hkbws_outing_Sep-dec17_Page_2.jpg (27/11/2017 18:22, 1.08 MB) / Download count 164
http://www.hkbws.org.hk/BBS/attachment.php?aid=32005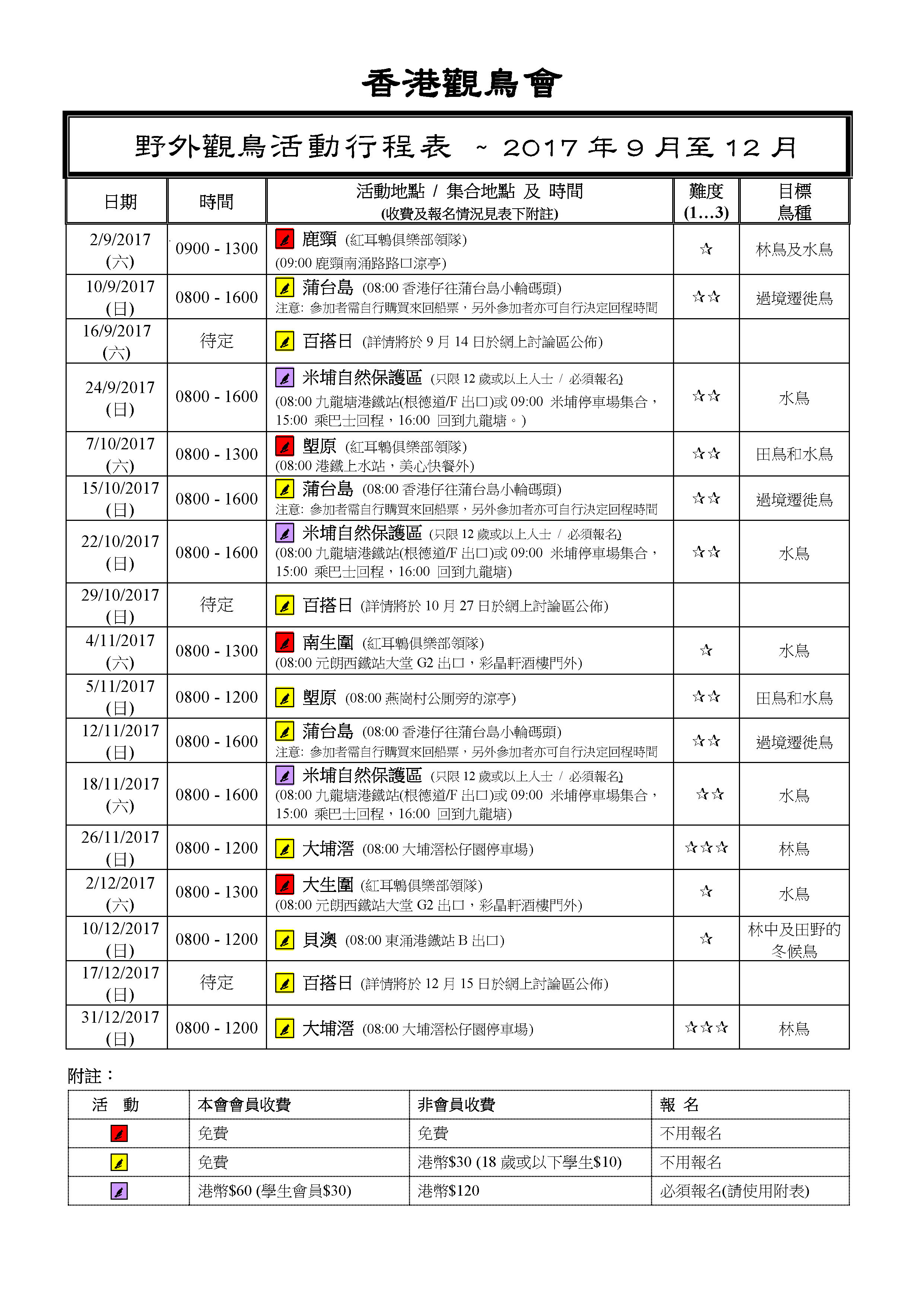 Image Attachment: 17年9-12月戶外觀鳥活動_hkbws_outing_Sep-dec17_Page_1.jpg (27/11/2017 18:22, 1.14 MB) / Download count 103
http://www.hkbws.org.hk/BBS/attachment.php?aid=32006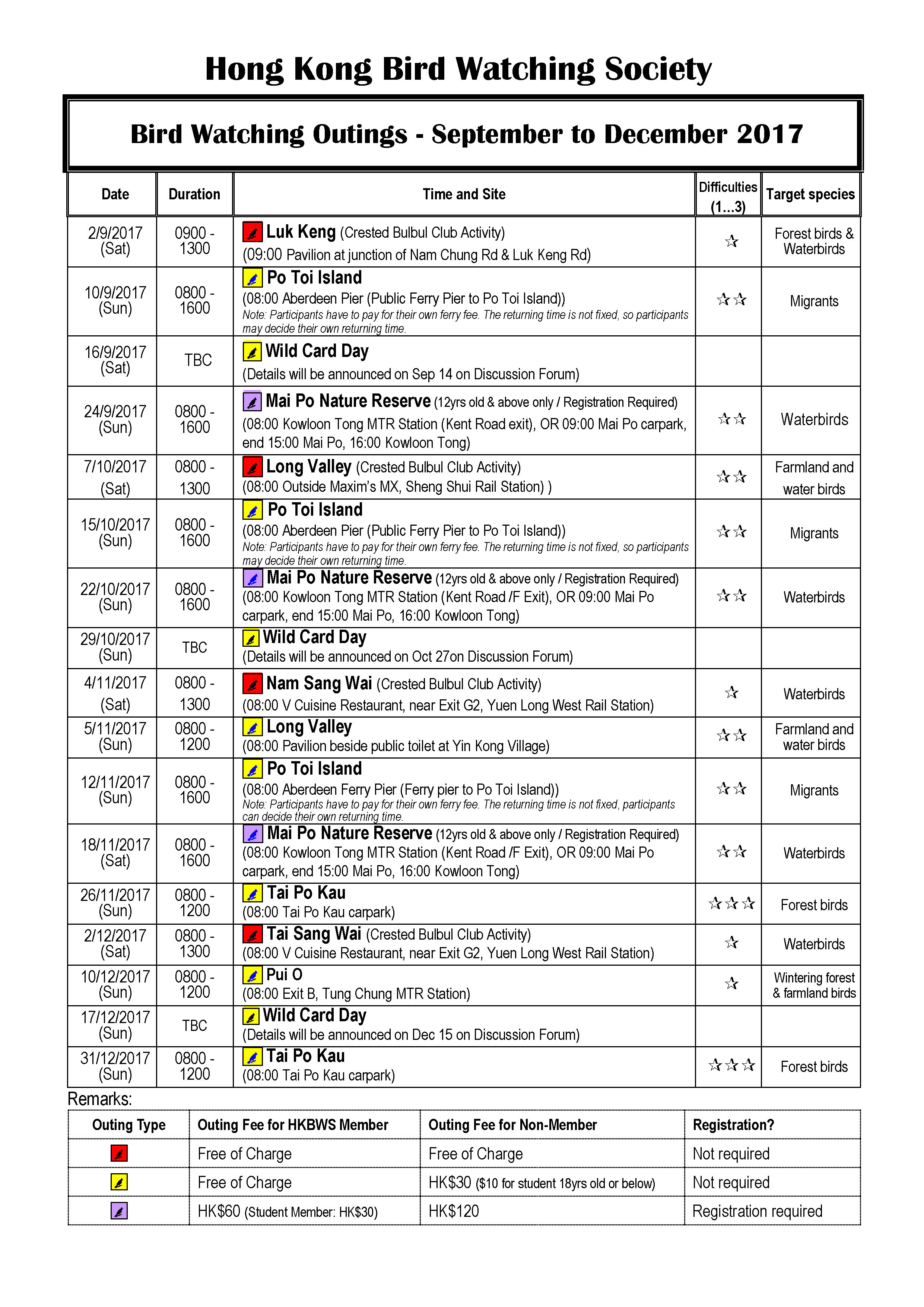 ---
Author: HKBWS Bonnie Time: 27/11/2017 18:41

中文版的大埔滘活動的集合地之前出現錯誤,已更正。




---
| | |
| --- | --- |
| Welcome to HKBWS Forum 香港觀鳥會討論區 (http://www.hkbws.org.hk/BBS/) | Powered by Discuz! 6.0.0 |