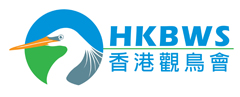 Subject: More Pui O wetland destruction [Print This Page]

---
Author: wmartin Time: 5/01/2018 07:11 Subject: More Pui O wetland destruction

More destruction of Pui O wetland is underway, within the "Coastal Protection Area" - which isn't really protected at all.
Quote:
The owner of a Pui O wetland site already in breach of several environmental laws has begun building a brick wall around the plot.

Construction of the wall at the site, next to the Pui O beach car park, began on Tuesday.

The Environmental Protection Department (EPD) says its surveillance camera captured fly-tipping – a criminal offence – on the site between November 20 and 23 on the site. The owner applied to the Town Planning Board to change the land use to agriculture on November 27.

The Pui O wetland is zoned Coastal Protection Area under local planning rules, but this carries no enforcement or penalty.
https://lantaunews.com/2018/01/0 ... round-wetland-site/
---