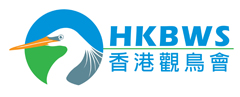 Subject: [Outing] 12/5/2018(六Sat)大帽山觀鳥活動 Tai Mo Shan outing [Print This Page]

---
Author: HKBWS Bonnie Time: 2/05/2018 09:58 Subject: 12/5/2018(六Sat)大帽山觀鳥活動 Tai Mo Shan outing

2018年5月12日舉行的《大帽山觀鳥活動》詳情如下:

舉行日期:2018年5月12日(星期六)
活動時間:上午8時正至中午約12時

集合時間及地點 (1):
- 08:00
- 荃灣地鐵站B出口恆生銀行
- 集合後,領隊會安排團友合資乘搭的士至大帽山上閘口的停車場,然後步行至山上觀鳥。

或

集合時間及地點 (2):
- 08:30
- 大帽山道進入雷達站的閘口前的小型停車場
- 鳥友如於小型停車場集合,請於08:00前致電領隊聯絡電話 94573196 確定大帽山活動是否如期進行。

目標鳥種:高山草地鳥

會員: 免費(需要出示會員證)
非會員:港幣$30 (19歲以下學生港幣$10-)

** 不用報名 **
活動查詢熱線/當天與領隊聯絡電話:9457 3196 (只限語音,不設短訊)

大帽山觀鳥活動的惡劣天氣安排:
活動參加者的人身安全是本會安排活動時最基本及最重要的考慮。由於大帽山的觀鳥地點非常空曠,附近亦無可供庇護的地方,假如遇上惡劣天氣,非常容易出現意外,常見的如:傾斜路面因濕滑更容易滑倒,猛烈的狂風或陣風令步履不穩而跌倒,空曠的環境亦增加被雷殛的機會(尤其是打傘時)。為確保參加活動鳥友的人身安全,大帽山觀鳥活動將實施以下更嚴謹的惡劣天氣安排:

1. 如活動(或預計活動)前一小時天文台仍然(或預告即將)懸掛三號或以上「熱帶氣旋警告訊號」、黃、紅或黑色「暴雨警告訊號」,當日活動將會取消。
2. 如活動進行中天文台發出「雷暴警告」,領隊會視乎現場情況決定是否繼續或取消餘下行程。
3. 除以上惡劣天氣外,例如持續的驟雨和狂風雷暴等情況(包括已出現或預計於活動時段內出現),領隊將以天文台所提供的不同天氣資料(例如:雷達圖、分區天氣及降雨預報、閃電位置等等) 作考慮,再與本會職員商討,並以安全為大前提之下決定是否繼續大帽山的行程。
4. 在集合後,如領隊認為當時或預計於活動時段的天氣不適合在大帽山觀鳥,領隊將會更改觀鳥地點,地點由領隊與本會職員待定。
5. 如更改地點後參加者決定不參加,無需繳付活動費用(如有)。


免責聲明
因參與由香港觀鳥會 (下稱"本會") 主辦的一般活動、戶外觀鳥活動或訓練課程 (下稱"活動") 所出現的個人或財產的損失、受傷、死亡或損壞,無論是在活動過程中發生或活動完結後出現,本會不會承擔任何財政或其他方面的責任或義務。所有參與上述活動的參加者,必須確保自己的身體狀況能夠適應活動的要求,如有疑問,應該在參與活動前諮詢合資格的醫務人員,本會建議參加者應自行購買相關保險以保障自己。報名參與上述活動的人士即表示同意即使在活動過程中或活動完結後出現的損失、受傷、死亡或損壞,本會的執行委員會委員、其他委員會委員、職員、僱員、義工、中介機構或人員及分判商均不會承擔任何責任。

*************

Details of the Tai Mo Shan Outing to be held on 12 May 2018 as below:-

Date: 12/5/2018 Saturday

Activity time: 8:00 - 12:00

Gathering time & place (1):
- 08:00
- Exit B near Hang Seng Bank, Tsuen Wan MTR Station
- Participants will be grouped to share a taxi, at their own cost, to go up to the carpark near the entrance gate to TMS.

Or

Gathering time & place (2):
- 08:30
- Small capark near the entrance gate to TMS wireless station.
- For those who choose to meet up at TMS entrance gate, please phone our leader at 94573196 around 08:00 to confirm status of TMS outing first.

Target Species: Grassland Birds

Members: Free of Charge (by showing your membership card)
Non-members: HK$30 (HK$10 for student under 19yrs)

**No registration is required **
The Activities Enquiry Hotline for contacting outing leaders at the event date only: 9457 3196 (voice call only, no SMS).

Bad Weather Arrangement for this TMS outing:

Safety is always our fundamental concern for organizing a bird watching activity. Tai Mo Shan is a birding site with mainly open area without sheltering facilities and therefore there is more changes for accidents when poor weather condition is observed up there. Common accidents observed are slip and fall injury on slippery slope due to outbreak of rain, blown down by squalls and gusts and even direct strokes by lightning (especially when holding an umbrella). In order to ensure personal safety of outing participants, more conservative bad weather arrangement will be carried out for TMS outing.

1. Outing will be cancelled when Tropical Cyclone Warning Signal No.3 or above or Rainstorm Warnings Yellow, Red or Black is hoisted (or is expected to be hoisted) by the Hong Kong Observatory 1 hour before outing.
2. If Thunderstorm Warning is announced during the outing, leader will decide whether the outing should be continued or cancelled based on the weather condition on the birding site.
3. In addition to the above condition, other bad weather like continuous rain and squally thunderstorms that is expected to influence the outing period will also make TMS not suitable for birding. Our leaders will work together with office staff to make a decision on whether the TMS outing should go on based on all available weather information provided by the Hong Kong Observatory (e.g. weather radar image, regional weather & rainfall forecast and lightning alert.
4. If TMS is considered not suitable for birding under the above condition, birding location will be changed to one jointly decided by outing leaders and office staff.
5. Outing fee, if any, will be waived when participant withdraws due to change of birding location.


Disclaimer
The Hong Kong Bird Watching Society ("the HKBWS") assumes no responsibility, liability or obligations, whether financial or otherwise, for losses, injuries, death, damages, whether to the person or property, arising or occurring in the course or as a result from the activities, outings or training courses ("the Activities")organized by the HKBWS. Persons who participate in the Activities must ensure that they are medically fit to do so. If in doubt, they should consult qualified medical practitioners before participating. Participants are recommended to purchase relevant insurance for their own protection. By participating in the Activities, the participants impliedly agree that they will not hold the HKBWS, its Executive Committee members, other committee members, its officers, employees, volunteers, agents or subcontractors responsible or liable for any losses, injuries, death damages arising or occurring in the course or as a result from the Activities.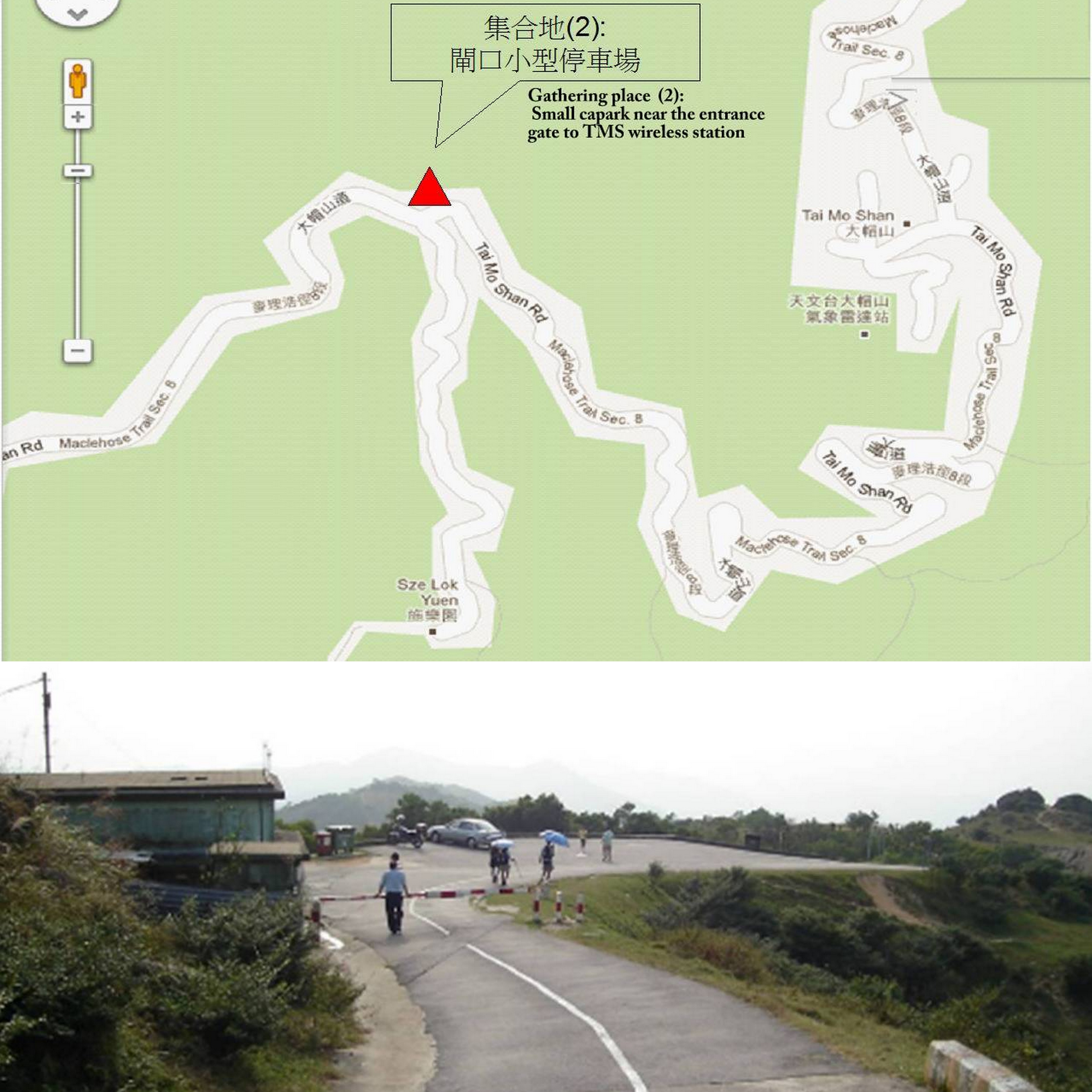 ---
Author: ngszeon Time: 12/05/2018 15:36

18people participated the birding activity at Ta Mo Shan country park and 19 species of birds are recorded in total.
活動有18人參與,共記錄23種雀鳥

1.103 067 Black Kite 黑鳶 Milvus migrans I
2.227 194 Spotted Dove 珠頸斑鳩 Spilopelia chinensis I
3.307 279 Long-tailed Shrike 棕背伯勞 Lanius schach I
4.328 447 Large-billed Crow 大嘴烏鴉 Corvus macrorhynchos I
5.341 270 Red-whiskered Bulbul 紅耳鵯 Pycnonotus jocosus I
6.342 271 Chinese Bulbul 白頭鵯 Pycnonotus sinensis I
7.357 346.9 Mountain Tailorbird 金頭縫葉鶯 Phyllergates cucullatus I
8.360 326 Brown-flanked Bush Warbler 強腳樹鶯 Horornis fortipes I
9.37 088 Chinese Francolin 中華鷓鴣 Francolinus pintadeanus I
10.399 329 Russet Bush Warbler 高山短翅鶯 Locustella mandelli I
11.410 345 Yellow-bellied Prinia 黃腹鷦鶯 Prinia flaviventris I
12.418 315 Chinese Hwamei 畫眉 Garrulax canorus I
13.425 318 Red-billed Leiothrix 紅嘴相思鳥 Leiothrix lutea IIA
14.427 322 Vinous-throated Parrotbill 棕頭鴉雀 Sinosuthora webbiana IIA
15.518 259 Richard's Pipit 理氏鷚 Anthus richardi I
16.240 202 Large Hawk Cuckoo 大鷹鵑 Hierococcyx sparverioides I
17.343 273 Chestnut Bulbul 栗背短腳鵯 Hemixos castanonotus I
18.410 309 Streak-breasted Scimitar Babbler 棕頸鉤嘴鶥 Pomatorhinus ruficollis IIA
19.418 314 Black-throated Laughingthrush 黑喉噪鶥 Garrulax chinensis IIA
20.421 317 Silver-eared Mesia 銀耳相思鳥 Leiothrix argentauris IIB
21.427 397 Japanese White-eye 暗綠繡眼鳥 Zosterops japonicus I
22.490 297 Blue Rock Thrush 藍磯鶇 Monticola solitarius I
23.319 442 Red-billed Blue Magpie 紅嘴藍鵲 Urocissa erythroryncha I

[ Last edited by ngszeon at 12/05/2018 15:37 ]
---
Author: K_Chan Time: 12/05/2018 17:28

Really eye-/ear-opening to have neared Brown-flanked Bush Warbler(強腳樹鶯), Chinese Francolin(中華鷓鴣), Russet Bush Warbler(高山短翅鶯), Chinese Hwamei(畫眉), Red-billed Leiothrix(紅嘴相思鳥), Vinous-throated Parrotbill(棕頭鴉雀) amid our initial puzzles on the Blue Rock Thrush(藍磯鶇). Thanks to So-so and Aaron.
---
Author: sdavid Time: 14/05/2018 10:10

No sign of upland pipits on your outing?




---