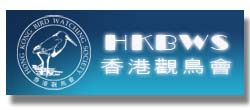 Subject: Plover ID please [Print This Page]

---
Author: derekhon2 Time: 31/08/2018 17:49 Subject: Plover ID please

31/8/2018
Mai Po

JUV Greater Sand Plover on the right hand side?
Thx!




[ Last edited by derekhon2 at 31/08/2018 17:54 ]
---
Author: Roman Time: 1/09/2018 07:49

I guess Lesser Sand Plover Juvenile~
---
Author: ajohn Time: 2/09/2018 10:54

I agree with Lesser Sand Plover - a juvenile of the 'atrifrons group'(sometimes split as Tibetan Sand Plover).
The strong ginger tones to the upperparts, head and breast seem to fit this best, as does the relatively weak bill.
There were quite good numbers of Tibetan Sand Plover when I was at Mai Po yesterday - I saw at least 18, probably more, and mostly juveniles.

I'm interested to get photos of any non-breeding (juvenile or winter) sandplovers, please PM me if you have any good photos.
---
Author: derekhon2 Time: 2/09/2018 11:08 Subject: Thx both!

Thanks Roman and ajohn very much!

The lesser sand plovers were not close to the bird hide even when in high tide.




---