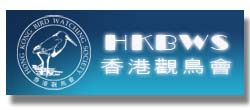 Subject: Temporary closure of BFS Record System Webpage 黑琵紀錄系統暫時停用 [Print This Page]

---
Author: HKBWS Tung Time: 14/09/2018 16:48 Subject: Temporary closure of BFS Record System Webpage 黑琵紀錄系統暫時停用

HKBWS's Black-faced Spoonbill Record System Webpage Is not in function and hence this website is temporary closed. Re-sighting records of ringed Black-faced Spoonbill can be posted in this BBS in due course.

黑臉琵鷺紀錄系統出現技術問題, 所以未能正常運作. 在系統恢復前, 彩環黑臉琵鷺的回報紀錄很歡迎貼在這欄.




---