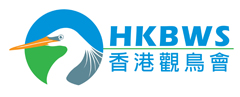 Subject: [Hong Kong] ID plz! Eastern Crowned? [Print This Page]

---
Author: derekhon2 Time: 1/12/2018 20:27 Subject: ID plz! Eastern Crowned?

Eastern Crowned Warbler?
1 Dec 2018
TPK

THX!




[ Last edited by derekhon2 at 1/12/2018 20:31 ]
---
Author: andrewb1967 Time: 20/08/2019 15:55

I would say with that behaviour (creeping down the trunk like a Nuthatch), it's more likely to be one of the Blyth's Leaf Warbler group like Claudia's Leaf or Hartert's Leaf Warblers.




---