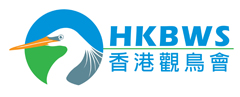 Subject: [Kingfisher] Black-capped Kingfisher [ 藍翡翠 ] [Print This Page]

---
Author: hkinni Time: 23/03/2019 23:15 Subject: Black-capped Kingfisher [ 藍翡翠 ]

10/03/2019

Mai Po

---
Author: John Holmes Time: 26/03/2019 07:52

Magnificent ! - and Black-capped Kingfisher is getting harder to see these days, sadly.
---
Author: wcaptain Time: 26/03/2019 09:51

Yes, getting harder and harder

In the late 1990s, there were usually eight individuals along the coastal mudflats from Sha Tau Kok to Luk Keng in Starling Inlet during the winter.

However, since around 2000, the number has gradually declined. Only 1-2 were seen in recent yrs. Sometimes none was counted.

Not sure what's wrong. There were still a lot of mudskippers and crabs on mudflats. So, food supply is ok.

Maybe something wrong in their breeding ground. Conservationists may take a look.




---