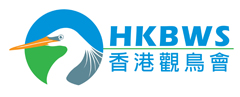 Subject: [China] BONELLI'S EAGLE in CHINA 收集中國白腹山雕的資料 [Print This Page]

---
Author: cmichaell Time: 21/07/2007 16:24 Subject: BONELLI'S EAGLE in CHINA 收集中國白腹山雕的資料

A monograph is being written by the Spanish Ornithological Society and Birdlife on Bonelli's Eagle to raise awareness and funds for the species global conservation through practical meaures like altering power lines.

In formation is requested on the current status, distribution, trends and conservation priorities of Bonelli's Eagle in China. Members and others are requested to forward recent sightings in Hong Kong and China together with any relevant information on status, trends or threats [eg records of birds killed or in markets].

Please reply to this website or e-mail Mike Chalmers at chalmersam@netvigator.com by 15 August 2007.




---