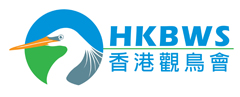 Subject: New Bird Hide at Mai Po 米埔新觀鳥屋 [Print This Page]

---
Author: WWF Mai Po Time: 8/04/2019 12:26 Subject: New Bird Hide at Mai Po 米埔新觀鳥屋

WWF-Hong Kong has a long-standing commitment to working with the Mai Po Community for wetland conservation at Mai Po and Inner Deep Bay. To enable our community to connect to nature our reserve and education teams have been planning for new bird hides to support educational and research programmes.
https://us6.campaign-archive.com ... d&id=90df164a45

世界自然基金會一直致力與米埔持份者合作,在米埔和內后海灣進行濕地保育。為了增進社區與自然的聯繫,我們的保育和教育團隊正計劃興建新觀鳥屋,以支持教育和研究計劃。
https://us6.campaign-archive.com ... d&id=86d573b2d5
---
Author: ajohn Time: 11/04/2019 10:28

This is quite an important issue, and I would recommend any birders and photographers with an interest in the hides at Mai Po to look at the proposals. This is an opportunity to give feedback to WWF about what conditions you would like included as part of their new hide design. The proposal is to build two new tower hides using the same design as the existing hide - one at Pond #8a (close to the existing hide) and one at Pond #20.

I have heard comments previously from photographers about the design of the existing tower hide. Now is a chance to give feedback to WWF to make sure that the new towers can include all features that you think are important. Please take time to have a close look at the website (https://www.wwf.org.hk/en/whatwe ... mmunity_engagement/) and give them any feedback you think is appropriate.




---