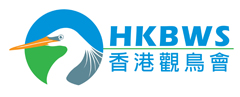 Subject: [Hong Kong] Gull ID plz (Vega?) [Print This Page]

---
Author: derekhon2 Time: 24/05/2019 14:56 Subject: Gull ID plz (Vega?)

15 Mar 2019
Mai Po
ID please, Thx!
Vega Gull?


---
Author: cgeoff Time: 27/05/2019 09:08

This is an immature heuglini. Although the head streaking is extensive, it is too grey in tone for pure vegae. The mantle is too dark also. The legs are pinkish, but this is due to its immaturity. Structurally, it looks just right for what we call heuglini.
---
Author: derekhon2 Time: 27/05/2019 09:12

Thanks for detailed explanation!
Gull ID is too difficult for me!

Derek




---