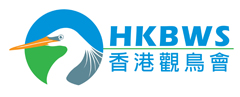 Subject: ID please [Print This Page]

---
Author: lhw Time: 5/06/2019 21:17 Subject: ID please

16 Dec 2009
Wetland Park

---
Author: wcaptain Time: 6/06/2019 09:48

Rubythroat juv?
---
Author: ajohn Time: 7/06/2019 08:31

It's a female Siberian Rubythroat.
(Not a juv, which would be spotted and would not be seen in Hong Kong).
---
Author: lhw Time: 7/06/2019 21:00

Thank you Captain and John, I thought it was a warbler ten years ago.




---