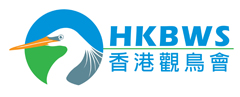 Subject: ***延長中心暫停開放 Extended temporarily closure of Center*** [Print This Page]

---
Author: WWF Mai Po Time: 7/02/2020 11:21 Subject: ***延長中心暫停開放 Extended temporarily closure of Center***

由於本港新型冠狀病毒感染疫情有惡化趨勢,於二月四日更出現社區感染個案,米埔訪客中心及教育中心將會延長暫停開放直至二月十九日二零二零年。米埔訪客中心及教育中心將於二月二十日恢復開放。

不便之處,敬請見諒。如有任何查詢,請致電 6439 0461與中心職員聯絡。

In view of the worsening situation of the novel coronavirus infection and the first local infection cases on 4 February 2020, our Mai Po Visitor Centre & Education Centre will be extended the closure time till 19 February 2020. The service will resume normal on 20 Feb 2020.

We are sorry for any inconvenience caused. In case of any further enquires, please feel free to contact us at 6439 0461.




---