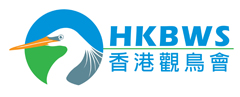 Subject: [Egrets] Intermediate Egret 中白鷺 Closeup [Print This Page]

---
Author: fneil Time: 25/10/2006 18:14 Subject: Intermediate Egret 中白鷺 Closeup

The length of the gape was the first way I learnt to tell Intermediates from Greats. On the odd occasion this can be obscured but the Intermediate stops at the eye and the gape of the Great extends past the eye. Neil.

Mai Po Nature Reserve 米埔自然保護區
15/10/2006

Olympus 7070wz plus Swarovski STS80HD scope and Sw 30x eyepiece and DCA adapter.


---
Author: mguy Time: 25/10/2006 20:13

yr getting some really good shots with this setup
---
Author: tbob Time: 25/10/2006 20:35

Where can I buy the Lamma wildlife 2007 calendar

Bob
---
Author: mguy Time: 27/10/2006 07:03

[quote:8068978d7f="tbob"]Where can I buy the Lamma wildlife 2007 calendar

Bob[/quote]
s'ok Bob......... no need to waste yr money.
Had a whole bunch made for the Lamma Fun Day "Save a child" charity.
I'll save you a copy or give some to Neil when he gets back from NY to pass to you




---