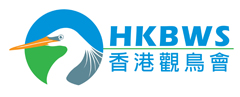 Subject: Congratulations to our Honorary Member, Mr. Geoff Carey [Print This Page]

---
Author: HKBWS WY Time: 13/11/2020 17:32 Subject: Congratulations to our Honorary Member, Mr. Geoff Carey

On behalf of the Hong Kong Bird Watching Society, I would like to express our deepest gratitude to the contribution of Mr Geoff Carey towards the birds of Hong Kong and the Society in the past few decades. Therefore, it is my great honour to announce that Mr Carey is unanimously supported by the members in the latest Annual General Meeting to be our "Honorary Member" to acknowledge his enormous contribution.

Best wishes
Apache Lau
Chairman
HKBWS

Mr. Geoff Carey has lived in Hong Kong since 1987. He has served on the Records Committee of the Hong Kong Bird Watching Society for 30 years, and has been Chairman for much of this time. He was key in developing the methodology for the Mai Po Inner Deep Bay Ramsar Site Waterbird Monitoring Programme in the 1990s, which has provided much useful data regarding waterbird populations in the Deep Bay wetlands and has affirmed their local and regional importance.

Geoff was co-author/editor of The Avifauna of Hong Kong, a past editor of the Hong Kong Bird Report, which he helped develop into a journal of regional relevance and to which he still contributes, a contributor to Ecology of the Birds of Hong Kong, and was an editor and co-author of A Biodiversity Review of China.
---
Author: badesc Time: 13/11/2020 19:10

Congratulations! Well deserved.




---