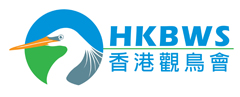 Subject: 香港觀鳥年報徵集照片 Photo request for Hong Kong Bird Report 2003 & 20 [Print This Page]

---
Author: HKBWS Vivian Time: 22/04/2008 15:59 Subject: 香港觀鳥年報徵集照片 Photo request for Hong Kong Bird Report 2003 & 20

香港觀鳥年報 2003 & 2004 快要出版了!!! 現在開始徵集一些鳥類照片, 希望各位鳥友幫忙~

ops:

如果鳥友們有意提交照片的話, 請於2008年5月13日或之前, 把鳥照 (照片闊度: >1,500 pixel; 5吋 x 300dpi) 連同拍攝人名稱, 拍攝地點及日期電郵致: hkb ws@hkbw s.org.hk

先感謝各位的支持!

Hong Kong Bird Report 2003 & 2004 will come out soon! We're now asking for bird photos. Hope that birdwatchers/bird photographers can kindly provide us with your bird photos~

ops:

If you would like to give us your photos, please send it (width: >1,500 pixel; 5 inch x 300dpi) to hk bws@hkb ws.org.hk with the name of photographer, place and date of the photo taken by 13th May.

Thank you!
---
Author: cgeoff Time: 23/04/2008 07:50

Please note that we would prefer that photos were taken in the years 2003 or 2004, but this is not essential

Geoff
HKBR Editor
---
Author: Sze Time: 16/03/2009 20:34

其實要邊d雀既相呢?
---
Author: cgeoff Time: 16/03/2009 21:26

any type is ok.

However, this Report is about to come out, so no need anymore.

We will, however, soon be looking for photos taken in 2005-06 for the next Report.

Geoff




---