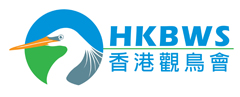 Subject: Comment about the Forum !! [Print This Page]

---
Author: Web Osprey Time: 25/06/2008 16:56 Subject: Comment about the Forum !!

You are welcome to leave any comment and question about this new Forum with reply this message. I will try my best to answer your question.

BTW user are allow to have their login name (user name) change in this forum. Detail will announce soon as we are seeking for someone to doing this job for members.

Owen
---
Author: gary Time: 25/06/2008 20:11

It works fine as a discussion forum.
Thank you IT team.

Gary
---
Author: MBIVARCUNHA Time: 9/06/2012 17:12 Subject: online registration an quotes payement

Hello,

I live in Macau, and I follow your forum, sometimes I ask for help about bird identification and always have your kind attention. I like very much your forum and many discussions are in english language. But for registration and payement online in HKBWS I could not achieve, I see that the forms you have are only for HK residents and do not accept people from other regions...That is my question. Of course I will go to make registration myself in your office in HK, but it would be better if I coud do it online. To make donations, also impossible for no residents en HK...

Thanks very much,
Margarida Cunha
---
Author: HKBWS Bonnie Time: 11/06/2012 10:08

Thank you for your message and your support to the Society.

I'm not sure what you refered to when you mentioned "registration & payment".

If you meaned membership subscription fee &/or donations, you may tender your payment by credit card by filling out the payment slip at the end of the subscription form and return it to use by mail. There is a box for "Aged 18 or above and residing outside Hong Kong" at the subscription form. Forms for 2012 can be download from the below link: http://www.hkbws.org.hk/BBS/viewthread.php?tid=15126&extra=page%3D1

If you meaned outing registration for oversea participants, although we don't accept credit card for outing fee, you may register by email first and then tender payment on event date to our leader.

I hope the above answered your doubts well. Please do let us know should you have further questions.
Quote:
Original posted by MBIVARCUNHA at 9/06/2012 17:12
Hello,

I live in Macau, and I follow your forum, sometimes I ask for help about bird identification and always have your kind attention. I like very much your forum and many discussions are in englis ...
---