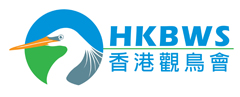 Subject: [Survey] Waterbird Count Training Workshop 水鳥普查訓練工作坊 [Print This Page]

---
Author: HKBWS WY Time: 24/11/2006 12:16 Subject: Waterbird Count Training Workshop 水鳥普查訓練工作坊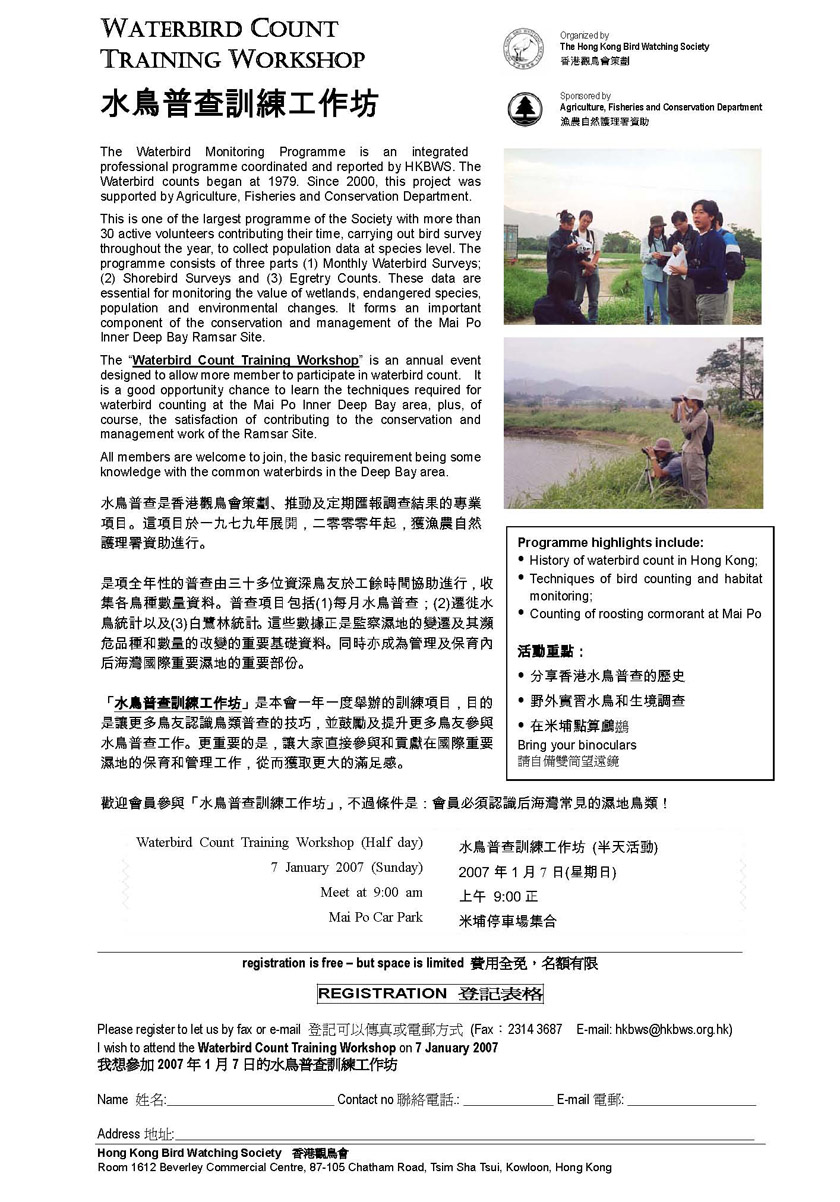 [hr]
Click below for the registration form
Registration Form
---
Author: ckacheung Time: 25/11/2006 12:18 Subject: how to apply by email ?

I want to apply the registration of the workshop of waterbird count training.
I have two questions :
1. My permit will be expired by 29/12/2006.... is it possible to enter Mai Po though I haven sent the renewal of HKBWS today.
2. How I apply the registration by email ? Just sent the name and the Memebership ID only ??
---
Author: HKBWS WY Time: 25/11/2006 15:51

Dear Friends,
Don't worry about the permit, we will arrange a group permit.
Regards
HKBWS Office




---