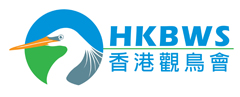 Subject: Po Toi Winter 2008/9 [Print This Page]

---
Author: wgeoff Time: 4/12/2008 17:09 Subject: Po Toi Winter 2008/9

First Week in December

Just two one-day visits this week. A very quiet week with continuous easterly winds.

Interesting species seen include newly arrived Common Sandpiper and Common Kingfishers, the Hoopoe and Brown-headed Thrush from last week plus Japanese, Grey-backed and Pale Thrush (still no Scaly Thrush), Asian Stub-tail and Brownish-flanked Bush Warblers, Mountain Tailorbird, a single Verditer Flycatcher on Thursday and many Black-faced Buntings.

Here photos of the Hoopoe, a Brownish-flanked Bush Warbler (can you see it?) and a pair of Oriental Turtle Doves.





Oriental Turtle Doves appear on Po Toi in large numbers in November and December, apparently to moult their flight feathers. For a short period of time, some of them become flightless and their casualty rate during this period appears to be very high. I found 4 bodies this week. Those that survive are usually gone by early January.

I'm hoping the cold change due tomorrow will bring in the final autumn influx of migrant species for the weekend and next week.

[ Last edited by wgeoff at 15/12/2009 06:16 ]
---
Author: wgeoff Time: 12/12/2008 06:23 Subject: Second Week in December

I have missed a number of good birds seen recently by the weekend bird watching group on Po Toi including a Grey Bushchat and a Pale-footed Bush Warbler in late November. None of these birds stayed long enough for me to see them the following Tuesday so I didn't have much hope of finding the Waxwing seen last Sunday. And I didn't see it.

What I did see (and more obviously hear) was a very small bush warbler type which could have been a Yellowish-bellied Bush Warbler. Here are the two best photos of this very difficult to see but very easy to hear bird - for more details, see the Bird ID section of the website.






Apart from this, Po Toi seems to have settled into a regular winter routine. A good number of chats (Rufous-tailed Robin, Daurian Redstart and Red-flanked Bluetail), thrushes (Japanese, Grey-backed and Pale plus at least one Blackbird and two Brown-headed Thrush) and some skulking bush warblers (Stub-tail, Brownish-flanked and Russet).

Minor surprises this week were a White-breasted Waterhen, a Woodcock and the first Bright-capped Cisticola on the South Peninsular grasslands since September. Hopefully all are going to winter.

Here photos of one of the Brown-headed Thrushes, the Woodcock and the Bright-capped Cisticola





A sign of the times? I counted 45 empty container ships tied up off the Dangan Islands on Wednesday - hard times for shipping companies.

[ Last edited by wgeoff at 15/12/2009 06:16 ]
---
Author: kmike Time: 12/12/2008 18:44

Can anyone give more information on the waxwing?

This is a mega - bird that almost everyone would love to see.

Never heard about the Pale-footed Bush Warbler either - are there any pix?

Cheers
Mike K
---
Author: wgeoff Time: 12/12/2008 21:37

The individuals who saw these birds did not get photos and probably don't feel confident enough to report them without having some hard evidence.

Perhaps I should not have mentioned them.
---
Author: wleepoin Time: 12/12/2008 21:37

Mike,

Waxwing sp was seen on 7th Dec (Sunday) at top of school. As only top half of bird was seen, so cannot really Id which specie of Waxwing it is.
As for the Pale-footed Bush Warbler, it was seen on 23rd Nov (Sunday) also at top of school. Both birds were seen very briefly.

I'm afraid that i was too slow to take any photographs on both incidents!

PWMK
---
Author: kmike Time: 12/12/2008 23:31

Dear PMWK

Thank you for letting us know - fantastic to see waxwing in HK, even it could not be identified to species - there have been no wild birds in the 15 years I have been in HK and they were my dream target bird last weekend. Its good to know my dream could have come true if I'd gone to Po Toi instead of staying home for a BBQ. Little bits of news like this keep you going when autumn has been like an empty desert for good birds.

I'd be just as happy to hear about the bush warbler

It would be good to submit a record- even of Waxwing sp. - helps to build picture of likely occurrence for future records.
Cheers

Mike
---
Author: wgeoff Time: 22/12/2008 07:08 Subject: Po Toi Christmas Quiz

Due to enormous demand and having nothing else to talk about, here is this year's Po Toi Christmas Quiz.

The Grand Prize, as usual, is a free night on Po Toi in January.
As nobody has dared to win the prize in previous years, I will accept the first entry with 9 correct answers from the 10 questions.

Here you go

Questions about birds on Po Toi

1. The following question appeared in last year's Christmas Quiz

'Paul Leader was the first birder to survey Po Toi, recording 123 species over the year 1997. One species he recorded has not been seen again on Po Toi. Which species?'

The answer to this question was Eagle Owl.
Eagle Owl was seen again on Po Toi in 2008. On which day?

2. Which common Hong Kong resident species is only seen as a migrant on Po Toi?

3. What was the species of the bird which returned to Po Toi this year for the third successive year, on 16th May 2008, the previous return dates being 14th May 2006 and 15th May 2007?

4. Which migrant species can be seen on Po Toi on more days of the year than any other migrant species?

Identification Questions

5. These legs often appear on Po Toi. Identify the individuals they belong to




(you must get them in the right order)

6. Who is this bird watcher going up the creek on Po Toi?




7. What bird was he looking for?

(The answer to this question is so unlikely, I will suspect collusion with the individual involved if anyone else gets the right answer)

8. What animal or bird is making this noise? This recording was made in the tall grass/reeds in front of the Sisters Café on Po Toi in November of this year.

http://www.geoffwelch46.com/WHAT.mp3

(You may need to play this twice before you get the correct sound)

Questions about Po Toi

9. What year did the restaurant open – 1968, 1978 or 1988?

10. What year did the school close – 1975, 1985 or 1995?

11. What is the best way to see a rare bird on Po Toi?

This last question is not really included in the quiz, since I don't expect anyone to get the right answer. I include it in the spirit of sharing information within the HKBWS community.

Answers after Christmas.

[ Last edited by wgeoff at 15/12/2009 06:17 ]
---
Author: kmike Time: 25/12/2008 23:39

Looks like someone needs to get the bal rolling

1. 1 Jan 2008 - I'll remember that bird for a very long time!
2. Tree Sparrow
3. Yellow-fronted Canary
4. Grey Wagtail
5. Jemi and John
6. Paul Harris
7. Brown Fish Owl
8. Greater Coucal
9. 1988
10.1985
11. Tell people what you have seen - when everyone does this there will be more birds for everyone

Cheers
Mike K
---
Author: wgeoff Time: 26/12/2008 07:57

Good try Mike. Just a few questions short of the elusive Grand Prize.

Maybe this will be the winning year?
---
Author: John Holmes Time: 26/12/2008 11:28 Subject: Po Toi Christmas Quiz

Here is my eleven cents' worth:
1: January 1st (I copied EMSK; disregard this answer)
2. Tree Sparrows
3. That Green Pigeon thingy
4.Hartlaub's Touraco
5.PWMK
6.Mike Turnbull
7.Ruddy Kingfisher or Hartlaub's Turaco
8. Hartlaub's Turaco
9. 1978 They heard "Johnny the Bucket" Holmes had arrived in town
10. 1985 (a guess) a lot of schools in the N.T. were closed in the mid-80's
11. You need to, like, "Be there", Man !
Whew, that was tough. Fortunately I'm so thorough and diligent !



[ Last edited by John Holmes at 26/12/2008 11:29 ]
---
Author: wgeoff Time: 26/12/2008 13:28

The only thing I can say about this entry is, at least you realised the Question 5 photo was not you.

Hartlaub's Turaco has not yet, to my knowledge, been seen on Po Toi. Maybe next year.
---
Author: wgeoff Time: 29/12/2008 06:17 Subject: Answers to Christmas Quiz

Here are the answers to the Christmas Quiz

Questions about birds on Po Toi

1. January 1st 2008.
A memorable day, as Mike says.

2. Tree Sparrow.
Several other common Hong Kong resident species are both resident and migrant on Po Toi but Tree Sparrow is not resident and not seen during the winter on Po Toi.

3. Yellow-fronted Canary.
I assume it is the same bird returning each year since these records are the only spring ones of a distinctive species. Probably the same bird was also seen in September 2006 and 2007, but not in 2008.
Yellow-fronted Canary is normally a resident species in its native Africa so what this bird is doing acting as a migrant in Hong Kong is anyone's guess.

4. Blue Rock Thrush.
Blue Rock Thrush can be seen continuously for 35 weeks from the fourth week in August until the second week in May, but mostly on the South Peninsular where many bird watchers do not go. Since I have never seen it through the summer, I don't think it is breeding there.
The next most regular species are Dusky and Yellow-browed Warblers at 33 weeks.

Identification Questions

5. Peter and Michelle Wong.




(my thanks to them for sportingly allowing this photo to be shown over the internet)

6. Paul Harris, one of our eminent Senior Counsel bird watchers.

7. Ruddy Kingfisher.
The clue lies in the date of the photo (which can be seen on the EXIF data). The photo was taken about one week after the sighting of Ruddy Kingfisher on Po Toi in May 2006. Paul decided the bird must be hiding up the creek so donned his scuba shoes to walk up the creek. He soon discovered that you can't get far due to the thick vegetation. He never found the Kingfisher.
Amongst Paul's other achievements are the first record of Owston's Flycatcher in Hong Kong, almost in his back garden, and winning the court case which allows the Fa Lung Gong to occupy valuable pavement space in Tsim Sha Tsui and Wanchai. Thanks for that, Paul.

8. Greater Coucal.

Questions about Po Toi

9. 1968.
The restaurant was opened as a small extension to the island shop and at that time, with over 1000 residents, it catered for locals only. As the number of residents declined, the shop became smaller until it eventually closed. But the restaurant grew and now caters almost exclusively for visitors. It is still owned by the same family as the original shop.

10. 1985.
As some local residents claim to have been at the school when it closed, they must have been very mature students.

Bonus Question

11. The answers given so far are correct but could apply anywhere.
On Po Toi, everything is controlled by the Goddess of the Sea, Tian Ho. Her representative on earth is the old lady who lives in the house next to the ferry pier. She cleans the temple and looks after Tian Ho twice each day, at 6.30am and 2pm, whatever the weather.
So, as all the birds on Po Toi are controlled by Tian Ho, if you want to see a really good bird, you have to make a small offering, which is best given through the old lady. A $20 note usually produces something good, Hong Kong firsts have been known to appear for a $50 note. But please don't go any higher – you may spoil the market and also risk a hug and a kiss from the old lady, something not to be contemplated lightly.

No winners of the Grand Prize again this year, it looks like I will enjoy January on Po Toi on my own again.

[ Last edited by wgeoff at 15/12/2009 06:18 ]
---
Author: wgeoff Time: 31/12/2008 10:06 Subject: Last Two Weeks in December

I've made three one-day visits over the last two weeks.

A Brown-headed Thrush is still in the Upper School area. A pair of Great Tits on the first two visits were the first Po Toi records since September 2006, and a Japanese Quail on the South Peninsular yesterday is a first record for 2008. Otherwise the usual winter mix of thrushes, chats and wintering warblers but in lower numbers than last year.

The end of the year - time to look back on what has been the poorest year of the three I have spent on Po Toi. But still some good birds to look back on.

In order, Eagle Owl (January), Red-throated Diver (February), Masked Booby (March), male Yellow-rumped Flycatcher (April) (photo by PWMK), Blue-winged Pitta (April and May), Fairy Pitta (April and May) (photo by C O Wong), 7 birds from the flock of 22 Schrenck's Bitterns (May), male Narcissus Flycatcher (October) (photo by Allen), Eurasian Skylark (November) and Black Stork (November).




Happy New Year to all members, let's hope for better things in 2009.

[ Last edited by wgeoff at 15/12/2009 06:19 ]
---
Author: wgeoff Time: 27/02/2009 04:07 Subject: Last Week in February

My first week to stay on Po Toi since last December, although I have made a few day visits in January and February.

Most of the wintering thrushes and chats have either left or moved to higher ground, at least two weeks earlier than previous years, presumably because of the warm February this year. The wintering Grey Heron which is living off the fish farms is still in residence, as are many Yellow-browed Warblers although some may now be migrants passing through.
Definite spring migrants this week were Barn Swallow, White Wagtail seen from the ferry and an Oriental Pratincole which spent Tuesday night on the South Coast rocks having arrived there in fog late on Tuesday evening. Here photos of the Grey Heron plus a Grey-backed and Pale Thrush from earlier in February.






Heuglin's Gulls are now patrolling the sea lanes with a small flock of 8 first or second winter birds migrating north east on Wednesday evening. Migration should continue now through March, starting with the younger birds and with the adults joining in early March. This is the weekly chart of bird days for Heuglin's Gull over the last 3 years.




This has been a poor winter for species, with several missing from previous years - Buzzard, Kestrel, Scaly Thrush, various Bush Warblers and Cisticolas etc.
It may not be a coincidence that it follows a poor autumn, just as a good 2007/8 winter followed a good 2007 autumn. Birds which arrive in autumn sometimes stay the winter, although numbers generally fall from January reaching a low point at the end of February just before spring migration kicks in.

I'm hoping for a really wet spring - rain is the key ingredient for a good spring on Po Toi. Po Toi Spring 2009 starts officially next week.

[ Last edited by wgeoff at 15/12/2009 06:20 ]
---
Author: kmike Time: 27/02/2009 10:21

Welcome back to the Forum Geoff - I was wondering where you'd been.

Cheers
Mike K




---