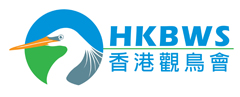 Subject: Po Toi March 2009 蒲台島春季鳥況直擊 (三月) [Print This Page]

---
Author: wgeoff Time: 8/03/2009 07:02 Subject: Po Toi March 2009 蒲台島春季鳥況直擊 (三月)

First Week of March

The first serious migrant numbers this week - swifts and swallows, as usual the earliest spring migrants, coming in with the rain on Thusday and Friday. Pacific Swift and House Swift in mixed flocks, also Barn Swallows with a single Asian House Martin.
The Asian House Martin appeared very dusky grey underneath, which according to the field guides means a dasypus subspecies.
Also a Grey Wagtail, my earliest spring record on Po Toi.

Almost no wintering thrushes and chats now, all having left at least 3 weeks earlier than previous years.

No sea birds at all this week.

Only one photo, a 'freeze frame' of a House Swift doing a stall turn.




[ Last edited by wgeoff at 15/12/2009 06:07 ]
---
Author: sken Time: 9/03/2009 12:28

I have visitors from out of town.... from your report, does not sound like taking a trip to Po Toi would be very productive? Thoughts would be appreciated.
Thanks,
Ken
---
Author: wgeoff Time: 9/03/2009 17:04

Not yet Ken.

From last week of March through to mid May is best.
---
Author: sken Time: 12/03/2009 19:23

THANKS!
I will go then for sure

---
Author: wgeoff Time: 15/03/2009 07:10 Subject: Second Week in March

A slow build up of land bird spring migrants, now at 11 species for 2009, the same number as at this date in 2008.

New species this week, Blackbird (a pair passing through on Tuesday), Little Egret (spring migration for egrets is just starting), Grey Heron (one in off the sea on Tuesday) and a Sooty-headed Bulbul. This last species is usually a passage migrant and sometimes summer resident on Po Toi.

Sea bird migration is now moving. March is the time to see sea birds which have wintered in our area and are passing through at the start of their long migration north to Japan or Siberia.
A few Heuglin's Gulls are moving off in late afternoon but the peak passage has yet to start.

Birds of the week for this week were 2 flocks of Red-breasted Mergansers, one of 4 on Thursday and one of 11 on Saturday. These birds probably wintered in the Pearl River Estuary and are now starting their long flight to NE China or further north.




Also moving this month, Ancient Murrelet. A single flying past on Friday but on Saturday a pair spent one hour fishing off the South Point rocks of Po Toi.
Here are some photos, I also made a video but don't have the space to download it.




[ Last edited by wgeoff at 15/12/2009 06:08 ]
---
Author: tmichael Time: 15/03/2009 16:19

Your Red-breasted Merganser records this year, and I think I recall in previous years too, certainly do suggest this species continues to winter within our region in the geographical sense, but in seems not in the political sense - does anybody look for them off Lau Fau Shan or points north or south along that coast? They were once quite regularly seen there, in flocks of up to 100, I seem to recall.

Mike Turnbull
---
Author: wgeoff Time: 16/03/2009 07:00

Yes, I think they could still be wintering around our west coasts but it appears they don't come into Deep Bay much. The last double digit numbers seem to be in 1995 and these were also migrating birds in mid March.

I have only seen them in ones and twos in previous years, these were the first larger flocks. But this may be just chance.
In a week I seawatch for about 12 hours. Who knows what passes in the other 72 hours of daylight?
You don't get a second chance with seawatching.

[ Last edited by wgeoff at 16/03/2009 09:10 ]
---
Author: ajohn Time: 17/03/2009 09:55

I wonder whether mergansers may be wintering in Deep Bay, but far offshore from HK. I visited Shenzhen earlier this winter and saw reasonably large numbers of Coot and Tufted Duck, together with a few Greater Scaup and Common Pochard. It seems these diving duck are wintering in the bay but are seen less from this side of the bay. Maybe siltation has made the HK coast too shallow for diving duck?
---
Author: wgeoff Time: 19/03/2009 17:18 Subject: Third Week in March

I have had some surprises on Po Toi but nothing prepared me for the sight of the huge tail fin of a whale which surfaced less than 100 yards from the Po Toi Ferry on Tuesday morning when we were about half way between Stanley and Po Toi. Other travellers on the Ferry who had not seen the tail fin, claim I became a gibbering idiot pointing wildly at what was by that time an empty area of sea. (This was, of course, at least one day before the whale became a media celebrity).

There followed an agonising few minutes waiting for the whale to resurface, which it finally did much further away but with an enormous blow of water. I managed to snatch two photos at a distance, one of its body (unfortunately out of focus) but the second of its tail fin and in focus. And that was the last we saw of it. But what a sight.




I understand on returning today it has been identified as a Humpback (I thought it might be a Sperm) and it has been suggested it has lost its way into Hong Kong waters. However, the locals on Po Toi tell me there have been some exceptionally good catches of squid in the last week so maybe it just followed its nose.

After that, the week was understandably quiet. The weather is just too good for seeing migrants on Po Toi, and anyway it is a week or so too early. A Spotted Eagle flew over at height on Tuesday, my second spring record for this species following one in 2007, and on Wednesday and Thursday two groups of wandering (migrating?) Large-billed Crows. These have been regular March wanderers over the past 3 years, a habit which no doubt contributed to their colonisation of Hong Kong since the 1930's.
At sea, a single Ancient Murrelet on Wednesday with Red-necked Phalarope now becoming regular and a passage of 185 in 2 hours on Wednesday evening.

Here photos of Large-billed Crow, Blue Rock Thrush and Red-necked Phalarope




It was a big surprise this week to find the whole South Peninsular had been burnt out, presumably in a gravesite fire between Saturday and Tuesday. This has happened before, but not to the same extent. It will take some months to repair, too late for the spring season but at least autumn will see some fresh grass for the grassland species.

Some rough weather scheduled for the middle of next week may raise the migration tempo.

[ Last edited by wgeoff at 15/12/2009 06:09 ]
---
Author: wgeoff Time: 27/03/2009 14:39 Subject: Fourth Week in March

More migrants this week. Best of the week was a male Red-breasted Flycatcher on Thursday.





The species is becoming a speciality of Po Toi - this is the sixth record following the first in April 2007. The sound recording of this bird matched commercial recordings of Red-breasted Flycatcher more closely than any of the previous birds, almost an exact match. Here is an excerpt from the call, and the sonogram of the excerpt.

http://www.geoffwelch46/RBFLYCHURR90.mp3





It was found in a sheltered valley in the recently burnt-out area of the South Peninsular - there must be a lot of small insects in the burnt grass and bushes. Also seen in the same small area during the week were Grey Wagtail, Richard's and Olive-backed Pipit, Daurian Redstart, male Red-flanked Bluetail and Dusky Warbler, all on what looks like completely burnt out ground.

Almost as good as the flycatcher, and another Po Toi speciality, a male Yellow-browed Bunting was first seen late on Wednesday evening on my way back from an evening sea watch. My photography skills are not good enough in that light to get sharp photos.




The bird was still there the following morning.

13 new spring migrants during the week. Apart from the flycatcher and the bunting, also Cattle Egret, Garganey, Grey-faced Buzzard (16 coming in off the sea on Thursday), Besra (a regular migrant in late March), Wood Sandpiper, Common Sandpiper, Woodcock (a first ever spring record), Common Kingfisher, Olive-backed Pipit, White-rumped Munia and White-shouldered Starling.
My spring migrant list now stands at 26, one more than the same date in 2008.

Here photos of one of the Grey-faced Buzzards, two newly arrived Common Kingfishers fighting over the same space and a Pacific Swift with what looks like white lines around its head.




Sea watching gave poor results this week, just 2 Heuglin's Gulls, the first spring terns with a pair of Common Terns on Wednesday morning and a flock of 25 Garganey migrating on Wednesday evening.
Garganey are regular spring migrants, but strangely they are the only non-sea duck to be seen from Po Toi. The other much commoner species must either use another route or fly exclusively overnight.

[ Last edited by wgeoff at 15/12/2009 06:15 ]




---