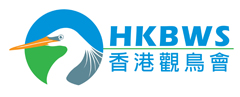 Subject: 在米埔發現緊急情況聯絡方法 Contacts for emergency happened in Maipo [Print This Page]

---
Author: HKBWS WY Time: 7/05/2009 11:00 Subject: 在米埔發現緊急情況聯絡方法 Contacts for emergency happened in Maipo

各位鳥友:

如在浮動觀鳥屋發現非法過境漁民在泥灘上活動,敬請致電有關部門報告事件:

(1)落馬洲警署報告室:3661 1658,及;
(2)米埔漁護署自然護理員辦事處:2471 4411 或 親臨自然護理員辦事處報告。

如情況嚴重,請致電999聯絡警方。

您們所提供的資料將有助警方及自然護理員在泥灘執行氣墊船巡邏工作。


謝謝!


Should any birdwatcher at these floating bird-watching hides see any illegal cross border fishermen on the mudflats please report the incident to :

(1) the border Police at 3661 1658 (Lok Ma Chau Report Room), and,
(2) AFCD Nature Warden Post at 2471-4411 or in person at the AFCD warden post.

The border Police and AFCD Nature Wardens patrol the mudflat with their hovercraft and any additional information supplied by the public will assist their efforts.

If the activity is deemed serious, then an additional call may be required to the police by telephoning 999.

Thank you.
---
Author: esther03166 Time: 22/09/2014 16:30

Meet a fisherwoman today, she walk inside the birdwatching hide to collect her gear and start her work on the mudflat, already report to WWF.
They're using the bird hide as their store room -_-b

[img]
[/img]
[img]
[/img]

[ Last edited by esther03166 at 23/09/2014 21:57 ]




---