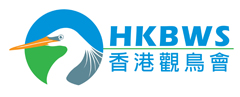 Subject: 對不起,你們還是到別處安家罷! Sorry, go find a safer island! [Print This Page]

---
Author: BWA Time: 31/05/2009 23:38 Subject: 對不起,你們還是到別處安家罷! Sorry, go find a safer island!

香港的燕鷗島約有十個,其中只有兩個曾有三種燕鷗(褐翅、黑枕和粉紅燕鷗)繁殖的紀錄,
一是燕鷗島 A,另一個是燕鷗島 D。

自從去年燕鷗島 D 發生釣友拾蛋事件之後,
漁護署在島上立起了兩個告示牌,勸喻釣友不要干擾雀鳥,
並不時派船到當地巡邏。



由於島上可以登岸的地點不多,因此漁護署的職員也要穿過核心區,
才能和散佈在島上各處的釣友談話。



今天調查所見,島上共有七位釣友垂釣,
雖然他們大部份時間都留在岸邊,但是有時為了追尋魚踪,
也會穿越核心區到處走,就如去年拾蛋事件的朋友一樣。



可能因為這個原因,今年燕鷗營巢的地點(深綠色)比過去兩年(淺綠色和深綠色)大大縮小了,
小圖中的雛鳥都是 2007 年在淺綠色範圍找到的,而 "x" 時是今日有釣友垂釣之處。
由於淺綠色地帶地勢平緩,釣友在島上走動時很容易便可以到逹,
因此今年完全沒有燕鷗停駐,為了安全起見,
牠們只可以擠在深綠色的高地營巢了。



[ Last edited by BWA at 31/05/2009 23:44 ]
---
Author: BWA Time: 31/05/2009 23:58

There are about 10 tern islands in Hong Kong.
Only Tern Islands A and D carry breeding records for all three tern species (Bridled, Black-naped and Roseate).

Since the egg incident on Tern Island D last year,
AFCD has erected 2 notice boards on the site, with occasional patrol by their wardens.



Since there are few spots to get onto the island,
AFCD warden has to go through the core area in order to talk to the fishermen scattered along the shore.



7 fishermen were seen during today's survey.
Although they mainly stayed at the waterfront, sometimes they have to go through the core area in pursuit of more favourable spots.



Perhaps because of this, this year's nesting area (dark green) have shrunk significantly from that of the last 2 years (dark green + light green).
The chicks in the inset were photographed in 2007 at the light green area.
"X" marks today's fishing positions.
Since the light green area is very flat, it can be accessed easily by fishermen.
No terns stayed at the light green area today.
For safety's sake, all nests are cramped into the highground shown in dark green.



[ Last edited by BWA at 1/06/2009 12:38 ]




---