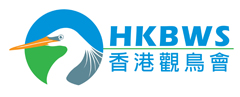 Subject: 麻鷹研究組 Kite Research Group [Print This Page]

---
Author: HKBWS WY Time: 8/09/2009 16:58 Subject: 麻鷹研究組 Kite Research Group

麻鷹研究組

成立目的
定期進行麻鷹晚棲數目數算,並每年一次作繁殖調查,以研究本地麻鷹的種群及繁殖情況。
成員
研究組成員包括一位召集人和七位組員
麻鷹晚棲數目數算
每月其中一個星期日黃昏時份在山頂僑福道和新油麻地避風塘北岸進行麻鷹晚棲數目數算。在冬天,居住在北方的麻鷹亦會南遷至香港,所以每年十二月會進行較大規模的麻鷹晚棲數目數算,調查地點會擴展至香港其他地區如西貢、赤柱等。
教育及推廣活動
研究組曾舉辦黃昏賞鷹活動和公眾講座,並出版單張,以提高大眾對麻鷹的認識。

如有發現麻鷹築巢的活動,例如飛行時咬著樹枝、膠袋等築巢的物料,請記下日期、地點、時間等資料,並以電郵(hk bws@hkbw s.org.hk - 使用此電郵地址前請先刪除中間的空格)聯絡我們。

Kite Research Group

Objective
To study and monitor local Black Kite population and breeding condition by conducting regular kite survey and annual breeding survey.
Members
KRG consists of a conveyor and seven members
Survey
Monthly kite survey is conducted on the first Sunday around sunset in Guildford Road of Mid-levels and New Yau Ma Tei Typhoon Shelter. In winter, Black Kites migrating from the north arrive Hong Kong. Thus, every December, the kite survey extends to other district over Hong Kong, e.g. Sai Kung, Stanley etc.
Education and Promotional Activities
KRG has organized kite watch activities, publish seminars and printed leaflets in order to enhance public's knowledge on Black Kite, the most common raptor in Hong Kong.

Should there be any sighting of possible breeding activities like carrying nesting materials such as tree branches, plastic bags and other rubbish, please note down the date, place and time, and send email (hk bws@hkbw s.org.hk - delete the space when using the email) to us.

In conservation, every effort counts!




---