Welcome, Guest. Please Login or Register. Aug 16th, 2018, 12:16am
Write a message. Let the government know that many people in Hong Kong care about the conservation of nature.
Subject
Started by
Replies
Views
Last post
聯合保育聲明險告吹 Joint Statement on Conservation
Webcreeper
0
1064
Oct 7th, 2006, 7:19am
by Webcreeper
We should protect birds and key habitats
Mike Kilburn
4
2430
Jul 16th, 2006, 12:32pm
by martin
環保團體轟保育政策欠全面 Green Groups: Incomplete
Webcreeper
0
1867
Dec 4th, 2004, 7:16am
by Webcreeper
$20b for 12 priority sites
假鳥迷
0
2686
Dec 2nd, 2004, 5:29pm
by 假鳥迷
鄉議局不滿新保育政策 Heung Yee Kuk Dissatisfied
Webcreeper
0
1832
Dec 2nd, 2004, 7:20am
by Webcreeper
自然保育政策出台 Conservation Policy
Webcreeper
6
2269
Nov 21st, 2004, 9:38am
by madsen122020
Nature Conservation - Express Your Views
Forrest FONG
0
1646
Aug 25th, 2003, 1:13am
by Forrest FONG
「自然保育政策檢討」的公眾諮詢
Forrest FONG
1
2112
Aug 25th, 2003, 12:42am
by Forrest FONG
Normal Topic
Hot Topic (More than 5 Replies)
Very Hot Topic (More than 10 Replies)
Locked Topic
Sticky Topic
Sticky Locked Topic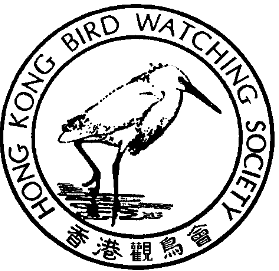 香 港 觀 鳥 會
Hong Kong Bird Watching Society


Best viewed with IE 6.0 or Netsacpe 7.0:

HKBWS BBS 香 港 觀 鳥 會 新 聞 組 » Powered by YaBB!
YaBB 2000-2002, Xnull. All Rights Reserved.