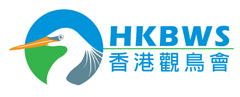 Subject: Image coding [Print This Page]

---
Author: isaac_chan Time: 17/10/2006 04:21

The coding is the same, but I can't use the same code to show the images as before... :roll:

Sample:

---
Author: 深藍-Owen Time: 17/10/2006 16:25

phpbb2plus support only real image link e.g. :
htt p : // xasdflkj. com/abc.jpg <- must be a image file link.

your forward link cannot recognize by this new system.
---
Author: isaac_chan Time: 18/10/2006 04:20

I see.... :cry:




---