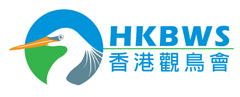 Subject: [Hong Kong] 大浪西灣告急 [Print This Page]

---
Author: HKBWS WY Time: 15/11/2013 18:44 Subject: 大浪西灣告急

《轉載自facebook: 林超英 Lam Chiu Ying-大浪西灣告急 》

大浪西灣告急:

寫電郵給立法會議員,告訴他們大多數香港人十分重視大浪西灣成為郊野公園一事,要求他千萬要投票反對劉皇發提出的「廢除把大浪西灣納入郊野公園的行政長官令」議案,否則是忽視重大的公眾利益,下次選舉一定不投票給他。

可以附加兩三句說話,談大浪西灣的重要性,以及告訴議員大浪西灣劃入郊野公園不影響村民的土地業權。

劉皇發說的「官奪民產」是誤會或誤導,過去祇有兩單在郊野公園內建丁屋的申請,全部得到郊野及海岸公園管理局批准。

劉皇發說的「保育不補償」亦是誤會或誤導,郊野公園條例有補償機制,如果村民申請在村的範圍內建屋,其他部門都批准而管理局否決,則有闗村民可以獲得補償。

立即行動!

www.facebook.com/pages/%E6%9E%97 ... ing/129250193901719
---
Author: HKBWS Chuan Time: 21/11/2013 09:55

Tai Long Sai Wan Emergency!

《Extracted from facebook: 林超英 Lam Chiu Ying-大浪西灣告急 Tai Long Sai Wan Emergency》 **Translated version**

Please email LegCo members, tell them the majority of Hong Kong people find it important that Tai Long Sai Wan becomes part of the Country Park, ask them to vote against the "repeal of the Chief Executive Order to incorporate Tai Long Sai Wan into the Country Park", otherwise they are neglecting the public's interest and they will lose your vote during the next election.

You can also add two or three things on the importance of Tai Long Sai Wan, and inform them the incorporation of Tai Long Sai Wan into the Country Park will not affect villager landowner's rights.

Lau Wong Fat's phrase "Officials stealing citizens' property" is either a misleading idea or a misunderstanding, in the past there have been two small applications into Country Parks, both of which were approved by the Country and Marine Parks Board.

Lau Wong Fat is misleading people by saying "Conservation without compensation". The Country Park Ordinance provides a mechanism for compensation. If villagers apply for a small house, and other departments approve but the managing department rejects the application, then the villager can receive compensation.

Act immediately!
---
Author: HKBWS Chuan Time: 22/11/2013 13:48

I've just written to LegCo members, have you?

Do so before December 4th! This is when LegCo will meet to decide the faith of Tai Long Sai Wan.

LegCo member emails at be found at: http://www.legco.gov.hk/general/english/members/yr12-16/mem_cd.pdf




---