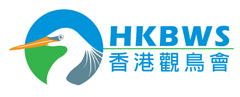 Subject: [Hong Kong] 霧網 Mist Net trap [Print This Page]

---
Author: HKBWS Chuan Time: 27/01/2014 18:16 Subject: 霧網 Mist Net trap

為了阻隔雀鳥及蝙蝠啄食鮮花及果實,農曆新年期間農民會在田地掛起霧網。雀鳥和蝙蝠會被卡在霧網中,無法逃離而導致死亡。
如有發現,請拍下霧網、任何被卡在霧網中的生物及記錄霧網的位置,把照片和資料提供給漁農自然護理署。為了確保這些資料能準確地送到相關部門的團隊作即時跟進,向政府匯報個案時請使用「非法捕獸/鳥器」或「非法捕捉野生動物活動」等字眼。根據《野生動物保護條例》,設陷阱捕捉野生動物屬違法。

Around the time of Chinese New Year sometimes mist nets are put up to protect their flowers and fruit trees from birds and bats. Birds and bats get stuck onto these nets and end up dying as they are not able to escape. If you see this, please take a picture of the net and any birds that are trapped, mark down the exact location and report to the Agriculture, Fisheries and Conservation Department. Please use terms like "illegal hunting appliances" or "suspected illegal hunting activities" in order to direct the information you collected to the correct department and team for immediate follow-up actions. According to the Wild Animals and Protection Ordinance, it is against the law to set up traps to catch wild animals.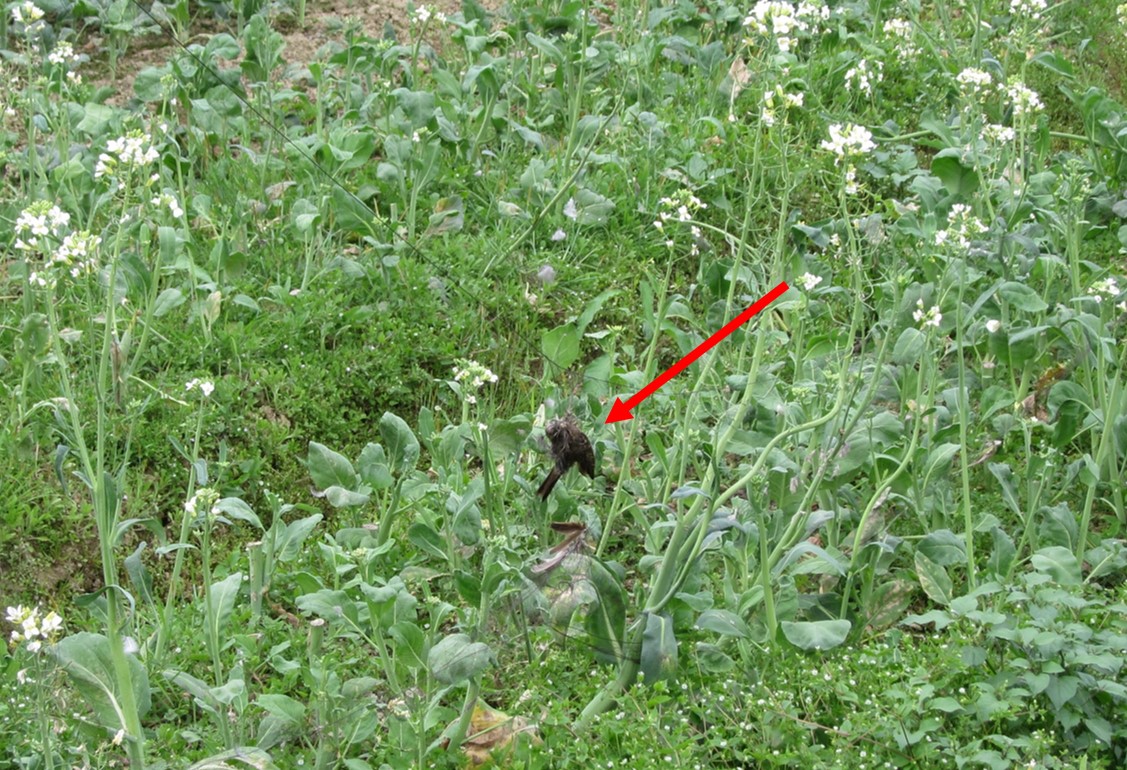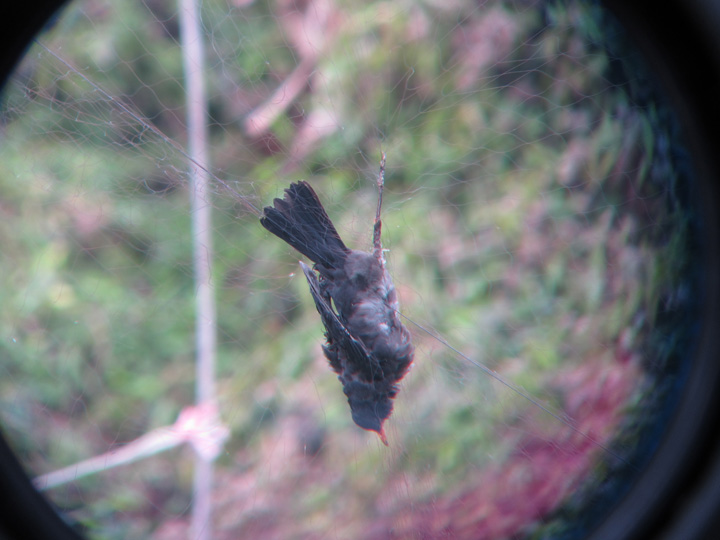 Image Attachment: Picture2.jpg (27/01/2014 18:16, 349.4 KB) / Download count 422
http://www.hkbws.org.hk/BBS/attachment.php?aid=17209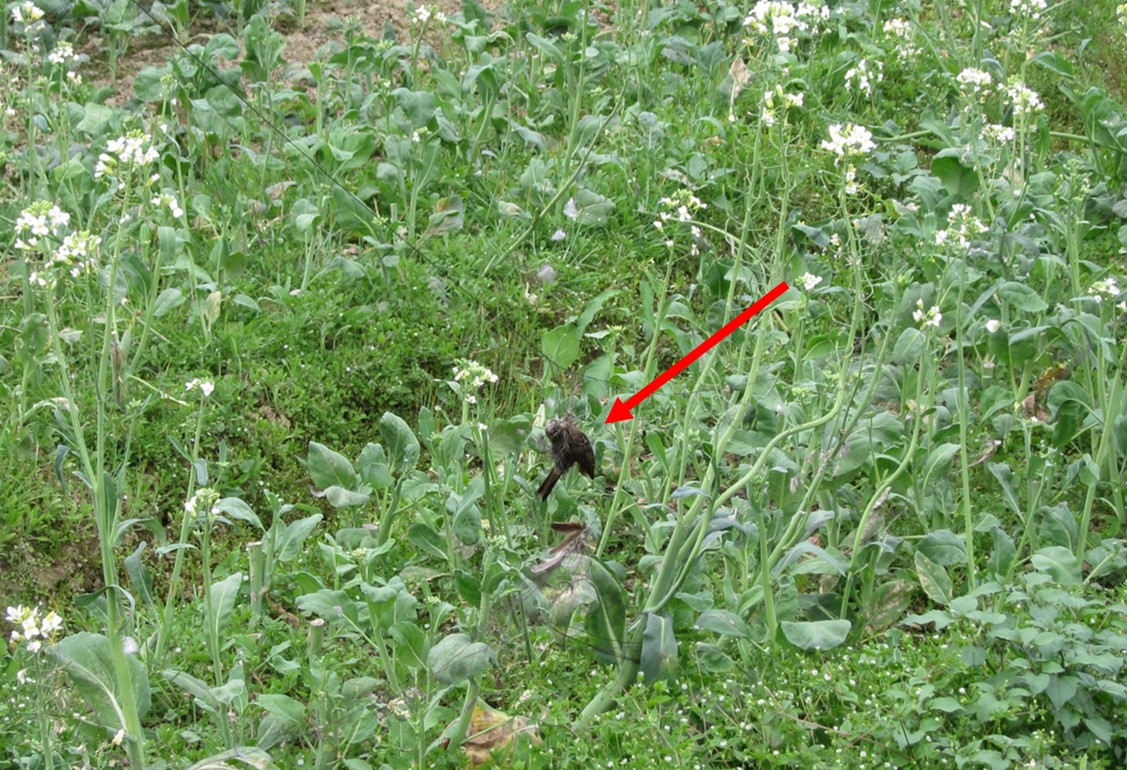 Image Attachment: IMG_0258copy.JPG (27/01/2014 18:16, 104.3 KB) / Download count 457
http://www.hkbws.org.hk/BBS/attachment.php?aid=17210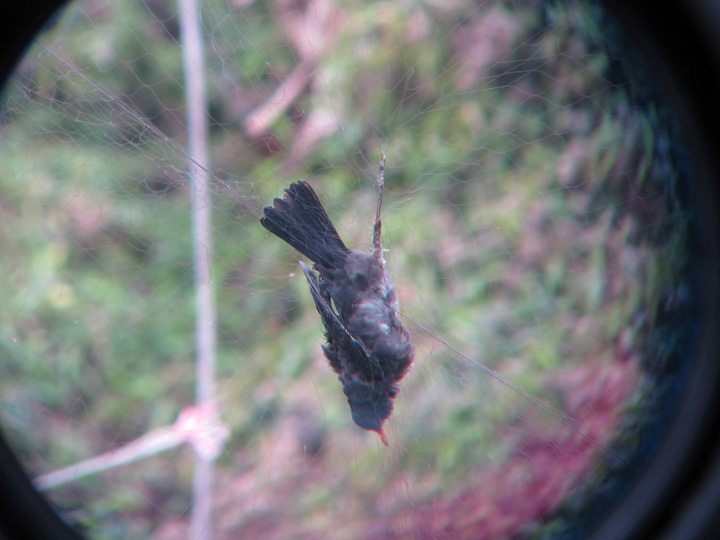 ---