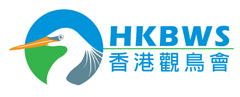 Subject: [Hong Kong] 干擾鳥巢Disturbance to bird nest [Print This Page]

---
Author: HKBWS Chuan Time: 8/05/2014 09:32 Subject: 干擾鳥巢Disturbance to bird nest

上星期我們接獲市民舉報,懷疑有人於大埔滘自然護理區干擾雀鳥的巢,將樹枝放在鳥巢的入口前面,阻礙牠們進入巢內,影響成鳥哺育巢內的雛鳥。
本會對此感到非常遺憾,並譴責這類罔顧雀鳥生命的自私行為。本會呼籲所有觀鳥者及鳥攝者在觀鳥及鳥攝時應該把雀鳥的福祉放在首位。

請注意干擾雀鳥的巢違反了《野生動物保護條例》(第170章)。任何人違反本條例的規定,一經定罪,最高可被罰款港幣10萬元及監禁1年。本會呼籲各位鳥友如目睹這類行為,在安全情況下請嘗試阻止,如未能阻止,請盡快向漁農自然護理署舉報。
漁農自然護理署現已獲悉這件個案,並會加強監察工作,希望各位鳥友多加注意。

Last week, there were reports of suspected human disturbances to an active bird nest at Tai Po Kau Nature Reserve, where a tree branch is put in front of the nest entrance, disrupting the adults which are feeding the chicks.
The Society would like to take this opportunity to express our concerns for this incident and to condemn these harmful behaviors. The Society calls for all birdwatchers and photographers to put the welfare of the birds first during their bird watching and photographing activities.

Please note, disturbing a nest is a violation of the Wild Animals and Protection Ordinance (Cap. 170). Any person who contravenes the regulations of the Ordinance shall be liable on conviction to a maximum fine of HK$100,000 and to imprisonment for 1 year. If you see these activities, under safe conditions, you can consider intervening but if that is not possible, please contact the Agriculture, Fisheries and Conservation Department as soon as possible.
The Agriculture, Fisheries and Conservation Department has been informed of this and will intensity their monitoring work. We hope our fellow birders will help keep an eye out for this, thank you.




---