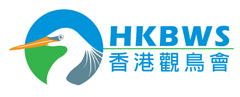 Subject: [Hong Kong] 海下,白臘,鎖羅盆 Hoi Ha, Pak Lap, So Lo Pun [Print This Page]

---
Author: HKBWS Chuan Time: 16/05/2014 14:48 Subject: 海下,白臘,鎖羅盆 Hoi Ha, Pak Lap, So Lo Pun

上星期,香港觀鳥會及香港觀鳥會榮譽會長林超英先生向城市規劃委員會表示對海下,白臘,鎖羅盆分區計劃大綱草圖的意見。

以下信息已經被提交給城市規劃委員會:

"香港特別行政區行政長官於二零一零至一一年度《施政報告》明言「大浪西灣事件凸顯了需要加快對郊野公園附近的土地作出規管,以防止人為破壞」,又宣布會把當時仍未按《城市規劃條例》(城規條例)納入分區計劃大綱圖的「不包括的土地」,納入郊野公園範圍或法定規劃圖則。隨後在呈交立法會的文件中,政府說明在納入和訂定法定規劃圖則內時,會考慮個別「不包括的土地」的偏遠程度、即時的發展威脅、保育價值、景觀價值及優美程度、地理位置、現有民居規模等因素。

行政長官是特區政府的最高決策人,所有政府部門都不能違背政策的承諾。這些已公佈的政策都有白紙黑字記錄,特區政府必須要遵行。再者,自政策公佈以來並再沒有任何正式的改動或修改,所以有關政策仍然是有效的。這是香港政府現行政策,城市規劃委員(城規會)必須遵行。

在規劃過程中,漁護署提供的鳥類觀察紀錄祇有一種,遠遠低於專業水平觀鳥者在海下錄得的鳥種數目,而香港觀鳥會在海下記錄得超過100種,所以有關的生態評估未能反映實際情況。城規會不能使基於錯誤的信息去做決策,這是對於如何作出一個合理的決策的基本條件。若城規會基於錯誤的信息去做決策,這很可能會是造成將來有可能面對的司法覆核的原因。

我們想提醒城規會有關政府認為不包括土地內發生的事情不會影響整個郊野公園及其功能的立場,就我所見,現時在這三幅不包括土地所擬議的鄉村式發展肯定會影響郊野公園的景觀及功能。"

Last week, HKBWS and our Honorary Chairman, Mr. Lam Chiu-ying, made representations to the Town Planning Board voicing our concerns on the Outline Zoning Plans for Hoi Ha, Pak Lap and So Lo Pun.

Here's a brief description of what was presented to the Board:

"In the 2010-11 Policy Address the Chief Executive (CE) pointed out the Tai Long Sai Wan incident and promised to give legislative protection to enclaves that are not covered by Outline Zoning Plans. These enclaves would be either be incorporated into its surrounding Country Parks on be covered by Outline Zoning Plans.

In a paper by the Legislative Council, the Government determined the criteria to decide whether to include an enclave into Country Parks or by Outline Zoning Plans to be based on: remoteness, development threat, conservation value, landscape value, geographical location, scale of existing residents, etc.

The CE is the highest level of policy making and all Government departments must make decisions based on the CE's orders. Since then, there has not been a change to this policy, therefore, not only is it still effective, this is something that the Town Planning Board must follow.

During the planning process, the Agriculture, Fisheries and Conservation Department only recorded one bird species at Hoi Ha, whilst the HKBWS has recorded over 100 bird species there. AFCD's results are far from professional and thus the ecological assessments does not reflect on the conditions of Hoi Ha. The Town Planning Board must not make decisions based on wrong information. Such actions could potentially lead to a judicial review in the future.

The Town Planning Board should be reminded on the Government's policy that what happens in the enclaves should not impact the overall function of the Country Park. The proposed Village Type Development zonings for these three Outline Zoning Plans would impact the overall function and landscape value of the Country Parks."

---
Author: Paux Time: 17/05/2014 00:11

Very puzzled under what conditions would AFCD record that there was only one bird species at Hoi Ha during their observation!
---
Author: subbuteo Time: 17/05/2014 07:42

I would be disappointed if I had less than 20 species when I walk my dog each morning, typically no more than thirty minutes. If I had headphones on and kept my eyes on the ground I think I'd still beat one species. At minimum I would trip over a tree sparrow and a spotted dove. Even at night I typically get more than one species. My Yung Shue O records now stand at 136 species since December 2013. Yung Shue O also lies within Sai Kung West CP and Hoi Ha is most likely better in terms of habitat.

It would be interesting to know what the one species was!

Dylan
---
Author: HKBWS Chuan Time: 21/05/2014 18:35

The species recorded by AFCD was White-bellied Sea Eagle. Additionally, during the meeting AFCD mentioned that no specific bird survey was done at Hoi Ha for the purpose of the Outline Zoning Plan, the record of the White-bellied Ses Eagle was an incidental record when they were conducting surveys in the nearby area.
---
Author: HKBWS Chuan Time: 5/06/2014 10:06

Gist of the decision by Town Planning Board regarding the Draft Outline Zoning Plans for Hoi Ha, Pak Lap and So Lo Pun was posted last night:

Demand for more houses: Not upheld.
Public demand for conservation: Partially upheld.

This is good news! Now we need to wait for the full minutes to find out the exact details of the Town Planning Board's decisions.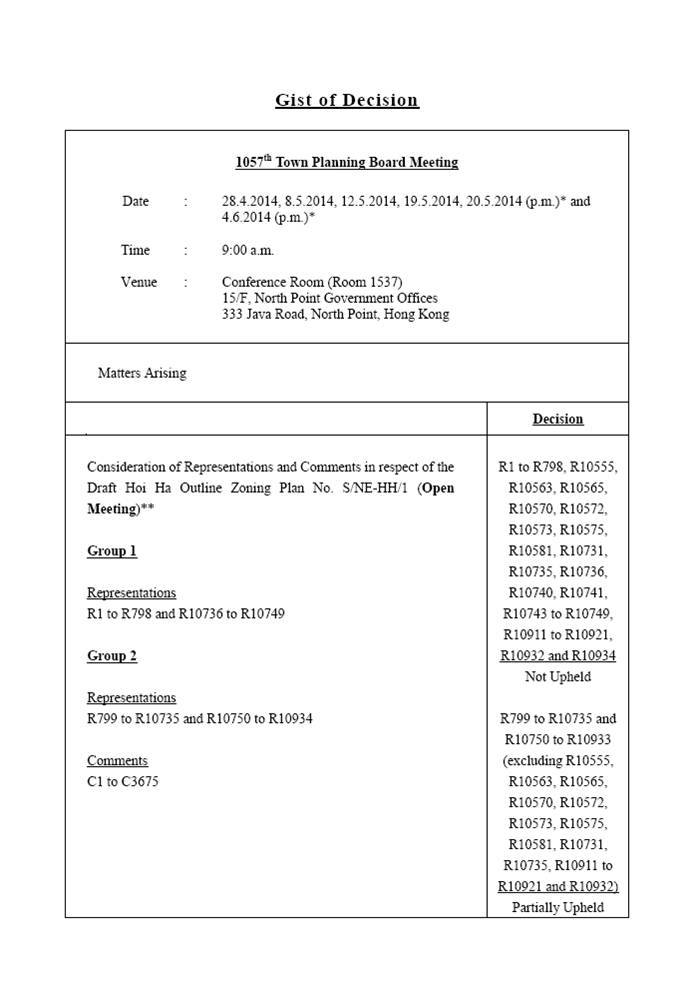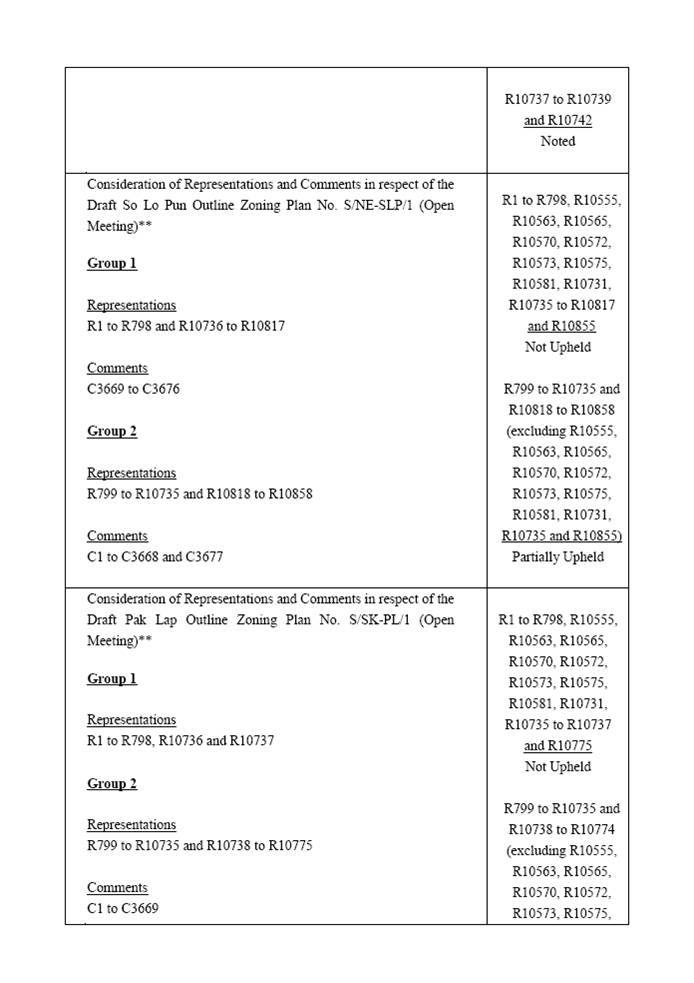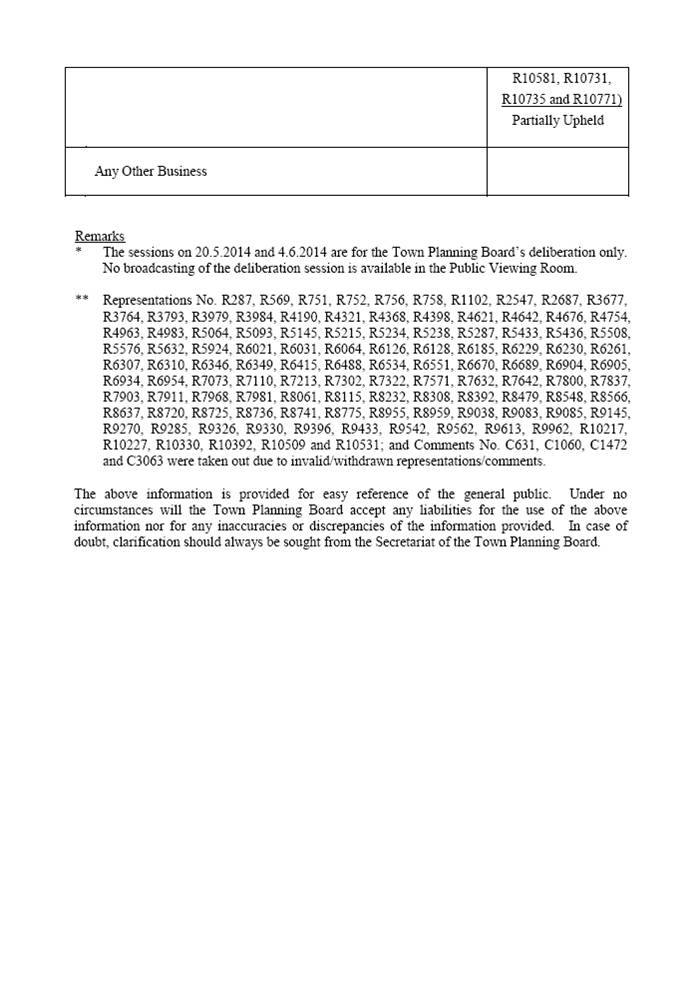 Image Attachment: 10403951_1489320624635602_6483039695152594201_o.jpg (5/06/2014 10:06, 49.85 KB) / Download count 284
http://www.hkbws.org.hk/BBS/attachment.php?aid=18482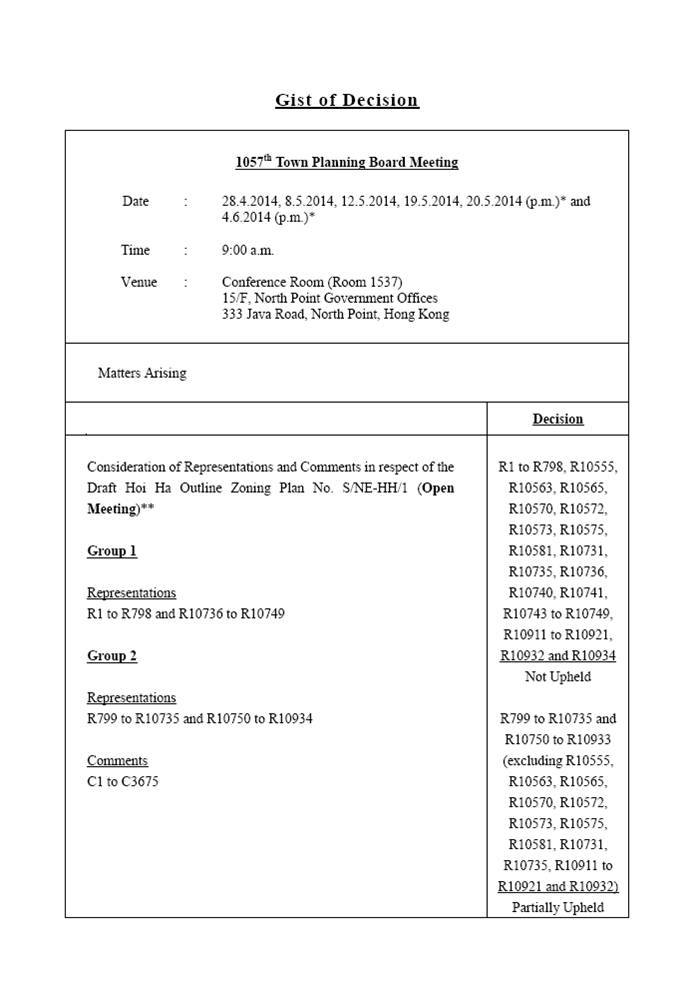 Image Attachment: 10259099_1489320627968935_6543880082604735650_o.jpg (5/06/2014 10:06, 59.34 KB) / Download count 264
http://www.hkbws.org.hk/BBS/attachment.php?aid=18483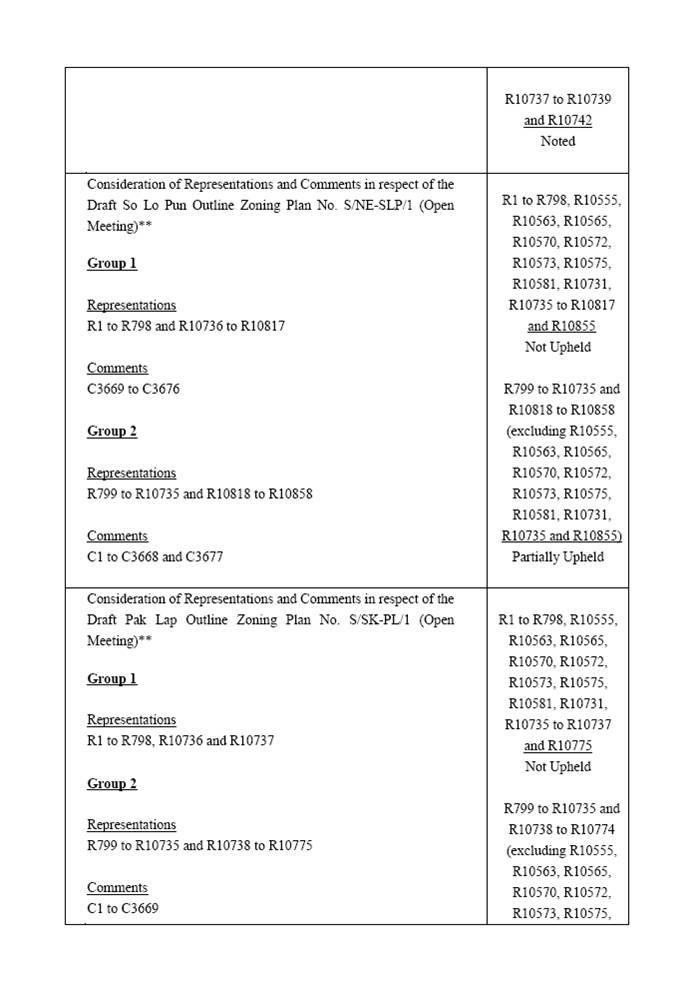 Image Attachment: 10431175_1489320621302269_5795578793773130932_o.jpg (5/06/2014 10:06, 65.18 KB) / Download count 254
http://www.hkbws.org.hk/BBS/attachment.php?aid=18484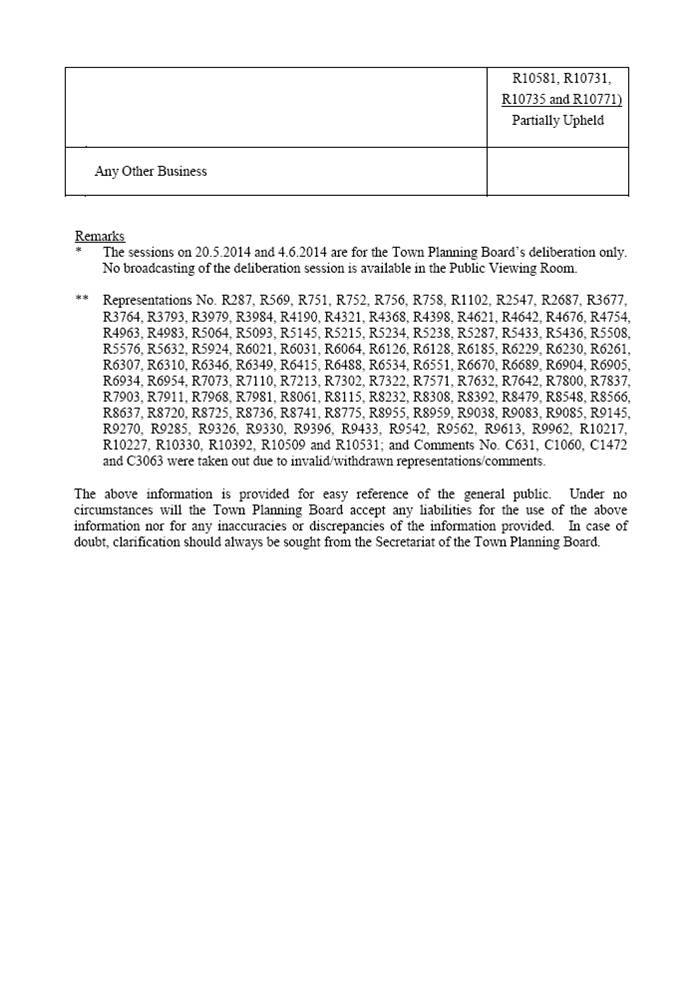 ---