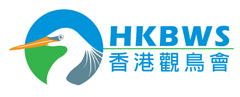 Subject: Shing Mun Reservoir [Print This Page]

---
Author: tobybutt Time: 4/07/2014 22:45 Subject: Shing Mun Reservoir

Shing Mun Reservoir
4 July 2014 afternoon

A Scarlet-backed Flowerpecker (Male) 朱背啄花鳥 ate on the fig tree.




Scaly-breasted Munia 斑文鳥




Common Tailorbird 長尾縫葉鶯, with prominent black streaks at the throat, is that common?



Japanese White-eye 暗綠繡眼鳥



Crested Goshawk 鳳頭鷹




Others: Cinereous Tit, Oriental Magpie Robin, Spotted Dove and lots of Black Kites.
Thanks.




---