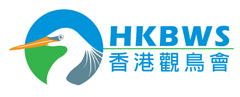 Subject: [Grebes] A playful little grebe [Print This Page]

---
Author: kscheng Time: 24/11/2014 13:49 Subject: A playful little grebe

This pond at Long Valley was the habitat of a family of four common moorhens in Summer. Water weeds have outgrown in the pond and the moorhens were no where to be seen. In the morning of November 18th a little grebe appeared surfing on the water weeds picking up seeds under the water. The pond became a play field of this little grebe.



Image Attachment: DSC_1327 bws.jpg (24/11/2014 13:49, 189.32 KB) / Download count 396
http://www.hkbws.org.hk/BBS/attachment.php?aid=19886


---
Author: sdavid Time: 24/11/2014 20:44

Just out of interest, but did the grebe swallow the seeds?
---
Author: kscheng Time: 29/11/2014 21:39

With the seed in its mouth, the little grebe dived into the water again.




---