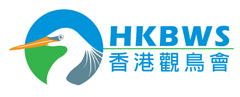 Subject: [Hong Kong] Dead birds found - chestnut bulbul [Print This Page]

---
Author: fkkc Time: 18/11/2015 20:37 Subject: Dead birds found - chestnut bulbul

I saw 5 dead Chestnut Bulbuls just outside Immigration Tower Wan Chai on 18/11/2015 at around 5:30pm. Apparantly a flock of bulbul might have plunged into the reflective windows of the building. There might be more dead bodies as some might have fallen into the nearby planters and could not easily be detected.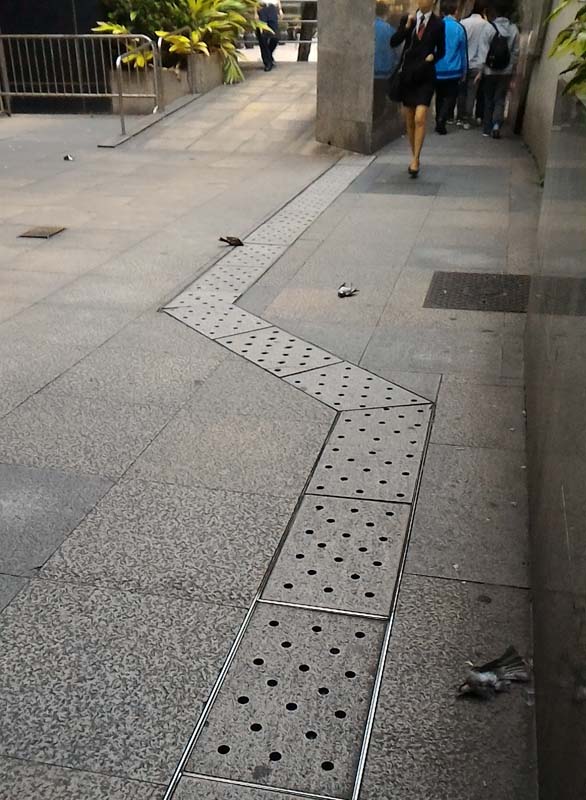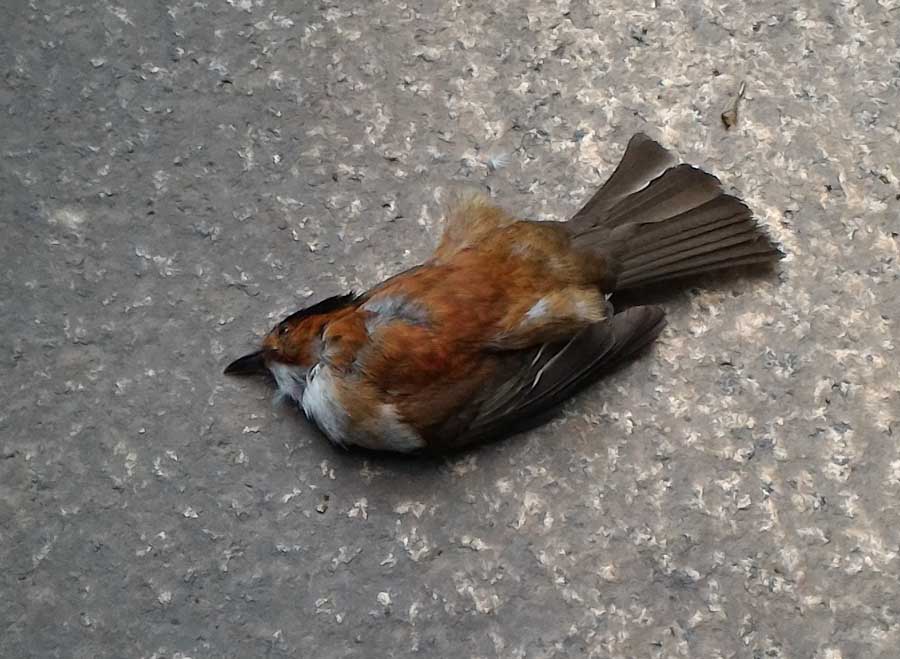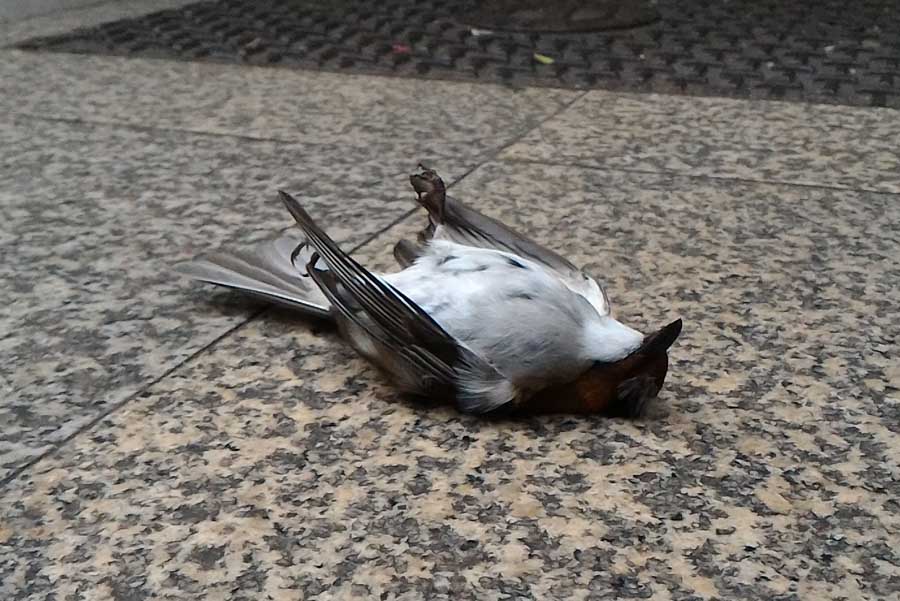 Image Attachment: P_20151118_173529w.jpg (18/11/2015 20:37, 107.65 KB) / Download count 403
http://www.hkbws.org.hk/BBS/attachment.php?aid=23883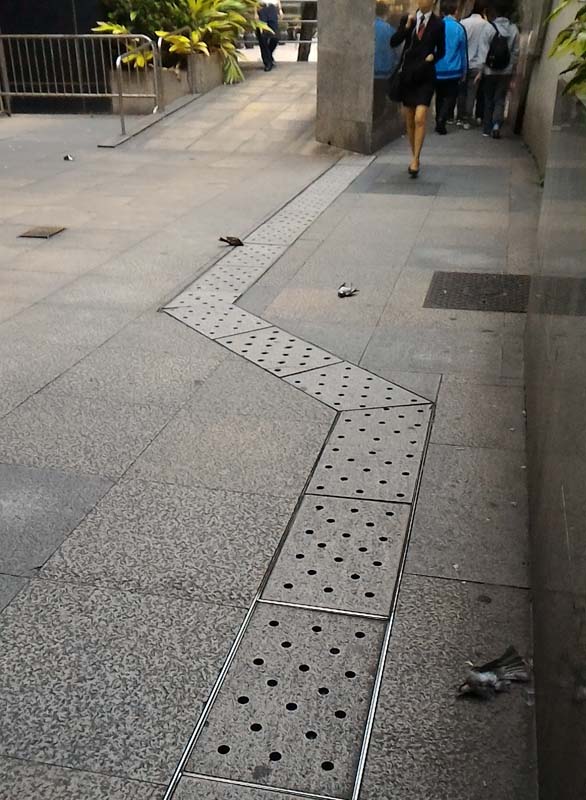 Image Attachment: P_20151118_173612w.jpg (18/11/2015 20:37, 98.36 KB) / Download count 423
http://www.hkbws.org.hk/BBS/attachment.php?aid=23884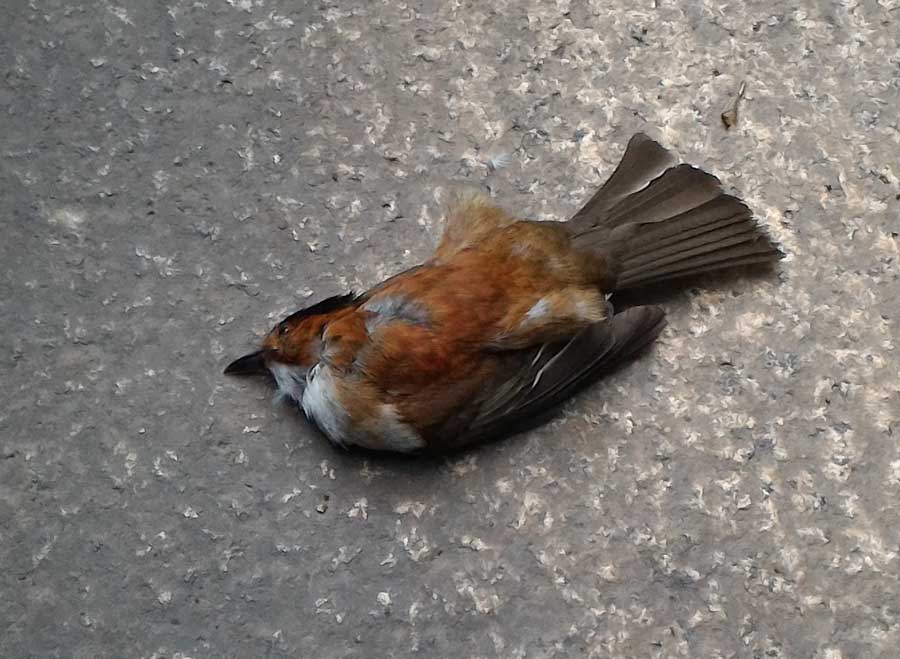 Image Attachment: P_20151118_173633w.jpg (18/11/2015 20:37, 112.46 KB) / Download count 426
http://www.hkbws.org.hk/BBS/attachment.php?aid=23885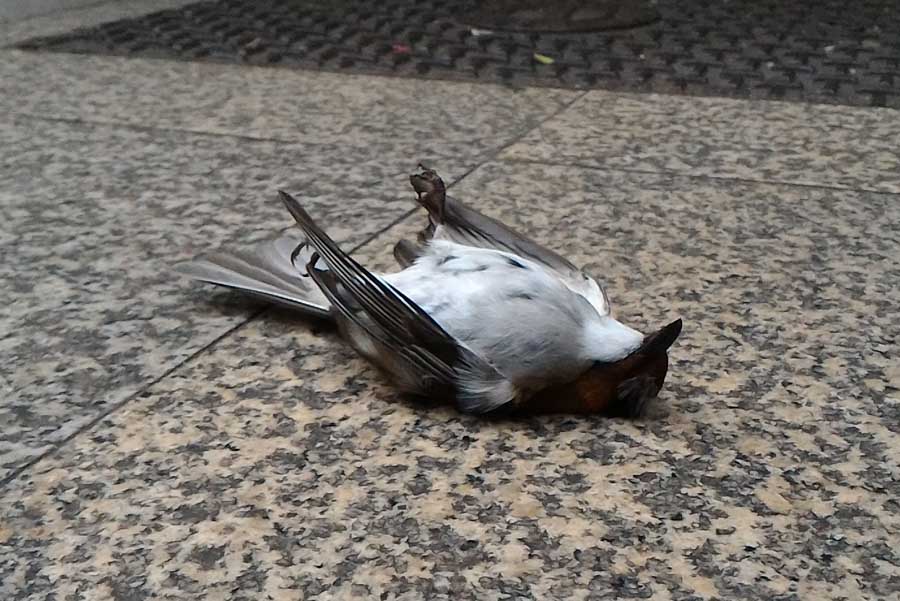 ---
Author: wgeoff Time: 19/11/2015 06:54

Chestnut Bulbuls arrive in Hong Kong in large numbers in November to spend the winter here - you may have read of recent increases and flocks in Tai Po Kau and on Po Toi, no doubt other places also. So probably this is a migrant or newly arrived flock which struck the building.

Bird strikes on buildings have been well researched in north America, where they are considered to kill over 100 million birds annually, second only to cats as killers. See this article in The Washington Post

https://www.washingtonpost.com/n ... 34b1e132_story.html

Unexpectedly, buildings up to 11 stories cause most damage, attracting birds by lighting as well as window reflection.

I believe Canada has a national campaign to reduce tall building lighting and hence bird kill - can't see that happening here, where the lighting is considered a tourist attraction.
---
Author: lalan Time: 20/11/2015 12:30

My friend had found one dead chestnut bulbul in 安盛中心, where also in Wai Chai just two day before this record.
I do think it is too common accident in our urban area, but it's sad that we can't collect the data from gov. who had collect the dead bird.
We should go to find out which building is the hotspot of bird collision.
Alan
---
Author: HKBWS Chuan Time: 20/11/2015 13:22

Thanks Frankie and Alan for reporting to us, and thanks Geoff for the information.
Indeed it is difficult to obtain data from the government, and they may not be so certain the cause of death is collision to building.
I think we can keep monitoring and see if we can observe any trend or find some collision blackspots.
---
Author: cyanophile Time: 20/11/2015 13:29

I find one dead bird this morning in Kowloon Bay. It looks like Chestnut Bulbul.Probably collision to building + road kill

[ Last edited by cyanophile at 20/11/2015 13:36 ]



Image Attachment: FB_IMG_1447997717326.jpg (20/11/2015 13:36, 166.44 KB) / Download count 347
http://www.hkbws.org.hk/BBS/attachment.php?aid=23903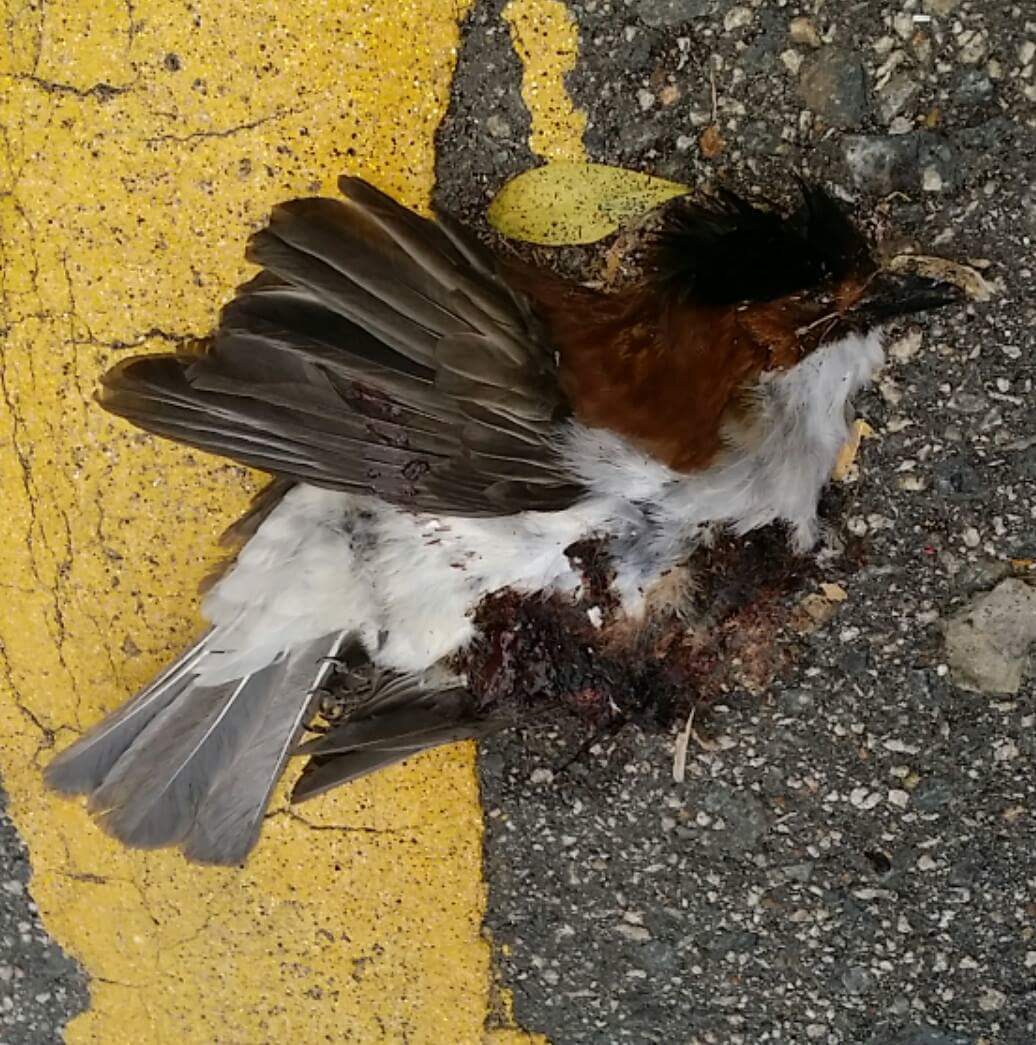 ---
Author: 星魚 Time: 20/11/2015 15:35

one more at Ho Man Tin 19/11

---
Author: lalan Time: 20/11/2015 16:15


Quote:
Original posted by cyanophile at 20/11/2015 13:29
I find one dead bird this morning in Kowloon Bay. It looks like Chestnut Bulbul.Probably collision to building + road kill
Can you give more datail about the address?
ALAN
---
Author: cyanophile Time: 20/11/2015 16:39



last time i saw a spotted dove dead like this , same place

[ Last edited by cyanophile at 20/11/2015 16:43 ]
---
Author: lalan Time: 20/11/2015 16:44

I had input some location on the map, if anyone willing to report, please give me the address, date , number of birds, and better have a picture around. THANKS.
我正把鳥撞的資料放入地圖,如大家有發現可提供詳細地點、日期、雀鳥數量,最好有附近環境的照片。謝

https://www.google.com/maps/d/ed ... sVQ&usp=sharing

ALAN
---
Author: Sze Time: 29/11/2015 23:34

again! 尖沙嘴力寶太陽廣場

http://hk.apple.nextmedia.com/realtime/breaking/20151128/54479665




---